eLama for Agencies and Freelancers
Excellent results
Boost your clients' success and automate routine tasks with eLama performance tools. Manage your clients' ad campaigns smartly and save time with account optimization.
Managed services
eLama can manage some of your routine tasks. Our PPC professionals help small and medium agencies to set up Google Ads and Facebook Ads campaigns, analytics systems, audits and much more. This allows you to switch your attention to the bigger tasks.
Professional support
Our Customer Support Team is always ready to assist you at any stage of your PPC campaign management process. Feel free to contact us if you have any questions about Google and Facebook advertising.
eLama Partner Program Benefits
Budget and account management

Manage all of your clients' Google Ads and Facebook Ads accounts in one place. Easily control accounts' budgets and system balance. Add money to your Google Ads account balance in a convenient way. This feature is designed to save you time and makes money transfer and monitoring more convenient.

Bid management,

UTM-tagging

, Smart Bid Calculator

Powerful bid optimization tools for Google Ads campaigns, let your clients achieve the best results and pay the optimal price. eLama will also create and add UTM tags to your search campaigns to make tracking and analysis easy and convenient.

Google Ads and Facebook Ads Advisor

Run a one-click campaign health check to identify improvement points with the Advisor tool. Advisor will analyze your campaign and recommend how to boost ad performance. Save your team time and maximize results.

Facebook Lead Ads Import Tool

Use Facebook Lead Ads format and receive all of your lead data directly to your inbox and your eLama account with our Import tool. Simplify and automate workflow and react to your prospecting customers' needs at the right time.

Ads performance analysis

Create insightful white-label reports for your clients in just 15 minutes (coming soon). View all of your performance metrics within a single eLama dashboard and easily optimize your bid strategy based on the results.

Access to professional support & education

Grow constantly with eLama educational programs. Join us in our regular webinars to boost your marketing and business skills. Our Customer Support Team will help you at any stage of your PPC campaign management.
What our partners say

Digital Guru
We have been working with eLama since 2013. Throughout our partnership, eLama has proved to be a reliable partner, who knows all of the ins and outs of the marketing agency business. Using eLama to manage Google Ads and Facebook Ads campaigns for our clients has saved us both time and money. We will definitely continue our partnership with eLama since some of their optimization and automation tools are exclusive and have no other alternative on the market.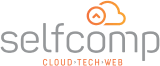 SELFCOMP
Elama came at a right time for help us and helped us to understand and win new customers. We are learning more about google and management techniques through its consulting and training. Our customers are pleased with the results they are achieving every day. Thank you so much for your attention and dedication.

Awake Digital Agency
A true partner is the best definition for eLama. We recently started partnering with the platform for managing our Google Ads and Facebook Ads campaigns, where we were able to centralize the analysis of metrics, save time, internal resources and especially the budget of our customers, who already experience a significant increase in performance. of the ad. Excitingly following all new platform features and future updates
Frequently Asked Questions
Legal entity or individuals can apply to the eLama Partner Program.

eLama currently accepts US Dollar and the Euro. More currencies are coming soon. Contact us if you would like to suggest any other currency for us to integrate.

eLama helps small and medium agencies to save time by managing routine workflow tasks. You can get:
• Google Search Ads creation
• Google Display Ads creation
• Google Analytics setting up
• Facebook Ads creation
• Facebook Pixel
• Audit
Would you like to get other services? Contact us.

No, our tools within the partner account are free for now. But if you plan to use eLama performance tools for your clients ad campaigns you should purchase a suitable plan for each client account. We also provide a special agency discount depending on how many of your clients have purchased the plans.

For agencies and freelancers operating in the Russian Federation, eLama Partner Program offers a special incentive reward system based on your clients' total monthly spend. Contact us if you are interested in learning more about what is available in your country