PPC (pay-per-click) advertising is an invaluable marketing type of internet advertising where advertisers place their ads on some platform and pay this platform only when the ad is clicked. It has become an indispensable customer acquisition tool for small and medium-sized businesses. In this article, we will cover the basics of PPC advertising, its types, and its advantages.
PPC advertising is a tremendously effective tool used to acquire new customers online: advertisers launch their ad campaigns and pay every time a potential customer clicks on the ad. When done right, pay-per-click ads can bring you high-quality leads.
PPC advertising is commonly associated with Google Ads, but there are a lot of other platforms such as Facebook (with Instagram), Bing, LinkedIn, Twitter, etc.
There are multiple types of PPC ads, and the one that you select depends on where and how you want to reach your targeted audience. Each type provides you with different opportunities, so all of them deserve to be discussed.
Social Media Ads
Social media advertising is notable for an opportunity to show ads to your target audience right in their feed or somewhere else within their profile. Advertisers can target users based on their age, gender, interests, and likes. Facebook Ads, for example, will show ads to users who are more likely to perform the action specified as the campaign's goal.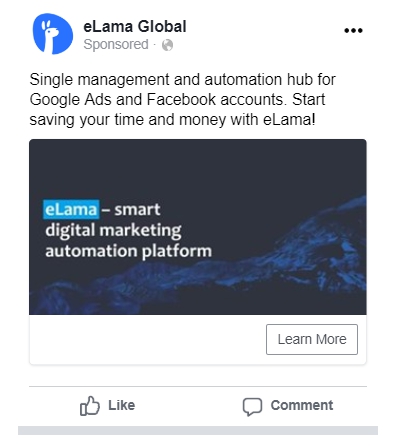 The list of the most popular Social Media Platforms:
Facebook
Instagram
Twitter
Pinterest
LinkedIn
Snapchat
You can learn more about social media ads, their types, formats, and targetings in our Social Media Advertising Guide.
Search Ads
Search ads are the most common type of PPC advertising. They appear above and below the search results when a user is searching for something. You'll see these ads marked with an "Ad" tag to indicate paid content.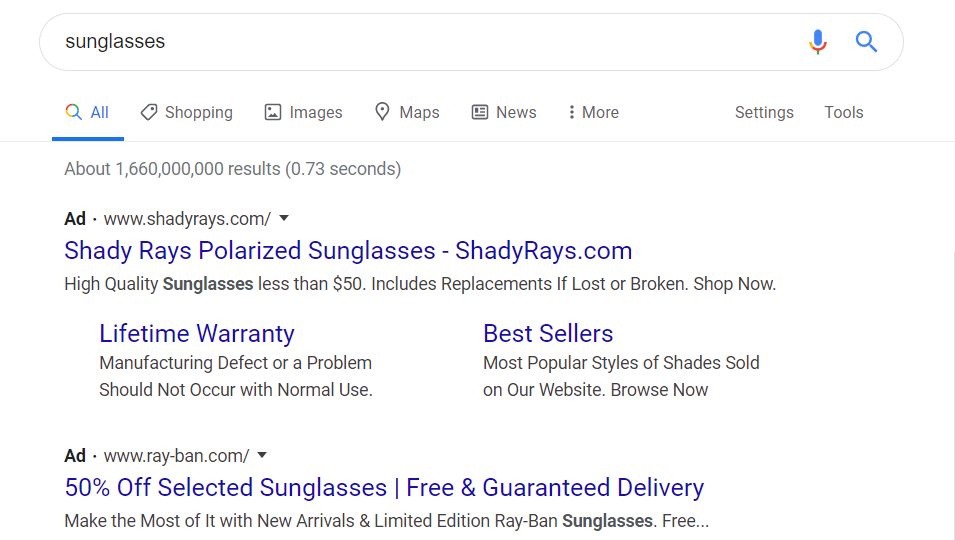 Display ads
Display Ads allow you to reach people while they are browsing websites, apps, YouTube videos or checking their mailbox. There are several platforms to place display campaigns but the most popular are Google Display Network (GDN) and Bing Ads. Both of them have the same concept – to help advertisers reach their target audiences and increase revenue.

Shopping ads
You should definitely start using shopping ads on Google or Bing if you are a retailer. Unlike text ads, shopping ads provide users with a picture of a product, title, price, name of the store, and more. Such realistic ads give potential clients a good impression of your product. It's an ideal approach to catch attention and convince a potential customer to buy a product in a click.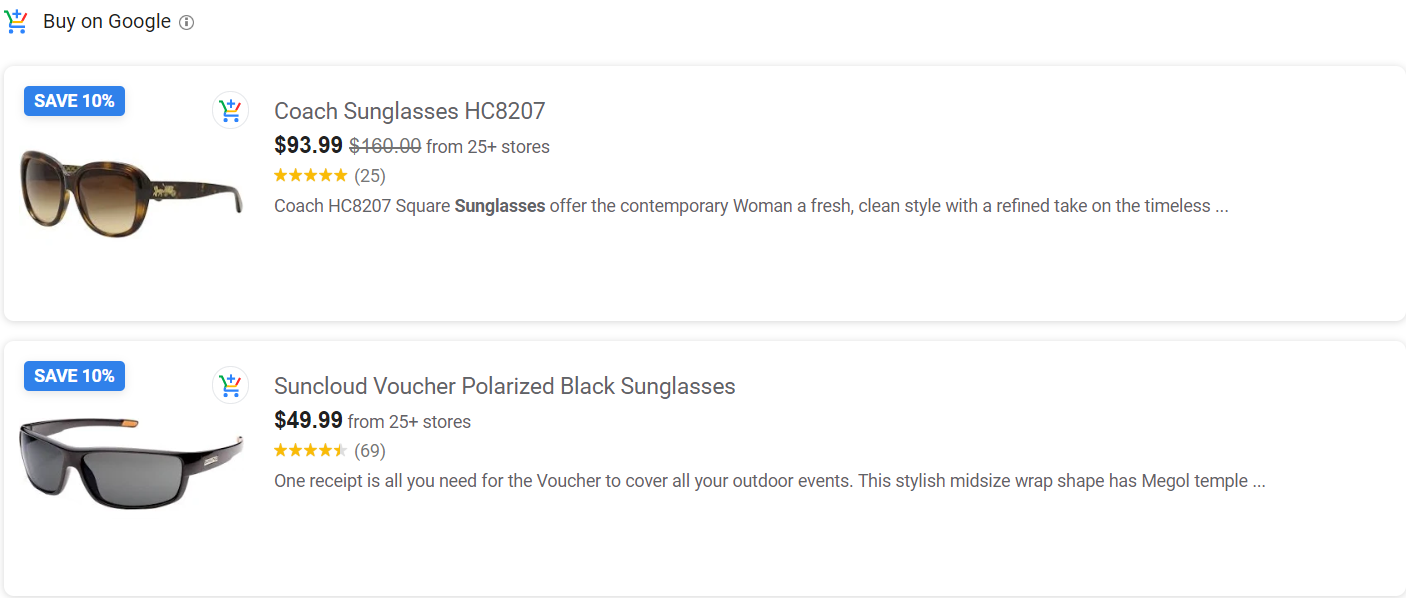 Video Ads
If you decided to run video ads, you can select YouTube as a platform. Did you know that more than 1 billion people watch more than 6 billion hours of YouTube videos? Youtube is like a video library where everybody can find what he is searching for. Audience engagement is extremely high! That's why YouTube ads may bring you a lot of new customers. It's much cheaper compared to TV advertising because you can see whether someone has clicked on your ad or even made a conversion on your website. Learn more about the types of YouTube video ads in this article.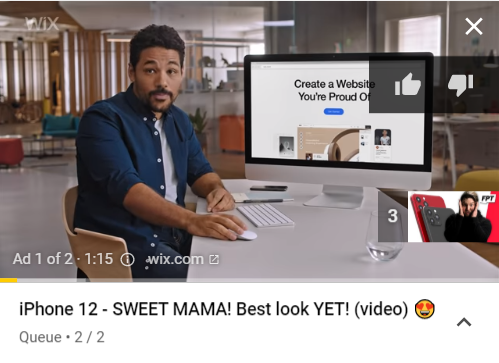 A successful paid advertising campaign requires an integrated approach when you prepare your website and ad campaigns.
What to consider when starting a PPC campaign:
Install tracking code on a website to track conversions
Determine your target audience (age, gender, interests, location)
Select the right placements for your ads (if you want to run social media or display campaigns)
Select the right keywords – they define what search queries will trigger your ads
Select the right negative keywords – Negative keywords will prevent your ads from showing to irrelevant search queries.
Select eye-catching images
Think through the Bidding strategy, etc.