We are happy to announce that now you can set up automated rules for your TikTok ad campaigns!
The procedure remains the same as for Google Ads and Facebook Ads. You set a customized rule and let our automated rules stop your ads or notify you by email if the specified conditions are met.
Automated rules have been built carefully for advertisers, allowing you to avoid budget overspending and save time on campaign monitoring. Just set a rule telling the tool when to notify you and/or stop ad campaigns.
The main benefits of automated rules:
You avoid budget overspending
You are always aware of how your ads perform without constant monitoring
You can be flexible when setting rules and create various scenarios for your ad campaigns
How to create a rule for TikTok Ads
Suppose we want to stop ad impressions and receive a notification if a campaign spends a certain amount, for example, $200, without achieving enough conversions. This is what the rule will look like: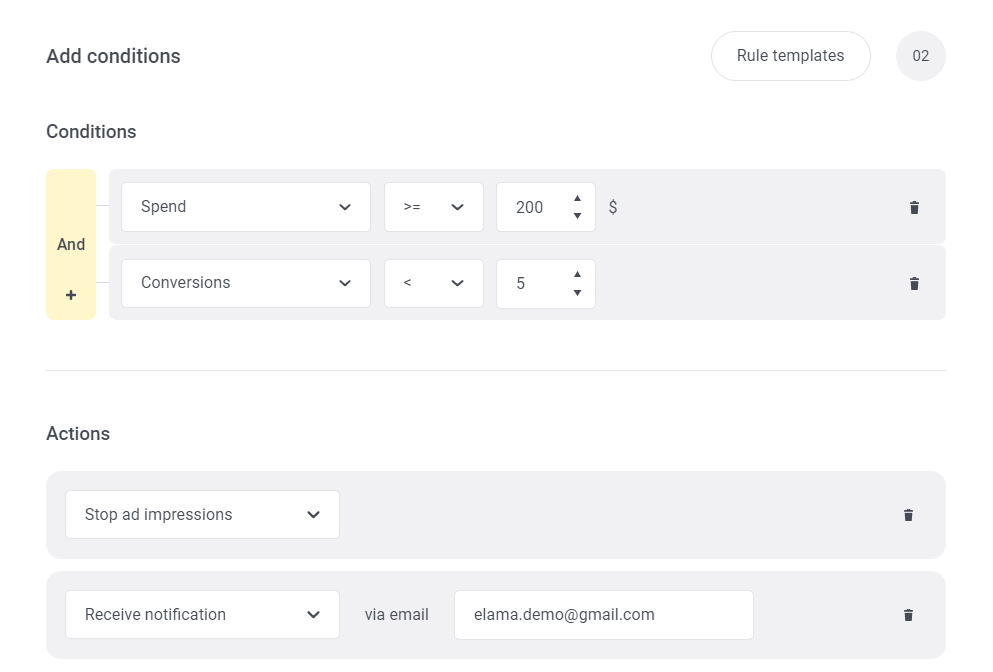 Do not forget to indicate the period for collecting statistics for the rule and name it as clearly as possible.
You can set several conditions — just click "Add condition".
Now, select "and" / "or" operator by clicking on the three dots.

Once the rule is created, you'll be able to see it on the list where you can stop, change, or remove it as necessary.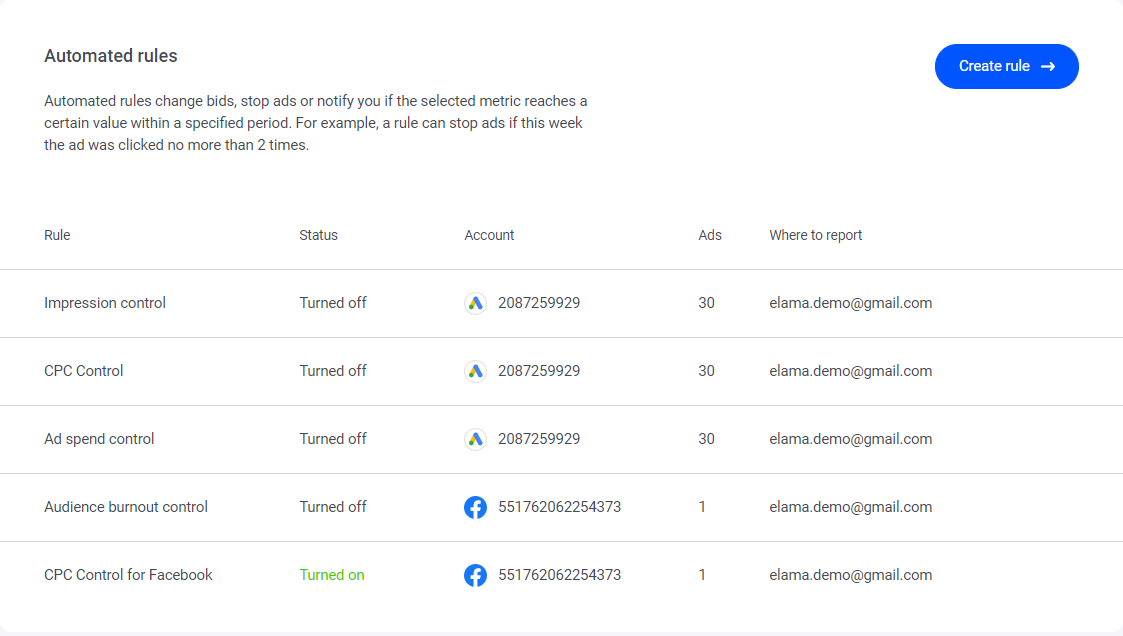 Additionally, you can set various scenarios to enhance the effectiveness of your rules.
Watch this video tutorial to better understand how the tool works:

In the meanwhile, we'd love to know what you think about eLama and its built-in resources for advertisers. Email us at [email protected] if you are missing any options and features. We value your opinion.
Automated rules are available for Business subscribers. When registering with eLama, you can have the free 14-day trial for our powerful Business Subscription — no need to add your debit/credit card details to try.