Google Analytics is used as a tracker to monitor your website traffic. You may have an end number of visitors every month, but those visitors are of no use if you aren't aware of the dynamics of your audience. With its robust web analytics and reporting tools, Google Analytics can provide you the data which can be used to make sound decisions that will further enable you to convert the incoming traffic.
Google Analytics serves key insights about your website performance and analyzing the data you can come up with new ideas on how to improve your performance. From tracking the traffic to audience behavior, you can monitor it all. Besides, you can also keep a tab of mobile app traffic, social media activities, how many pages a user has viewed, is it a new user or recurring user, how much time have they spent on the website to name a few.
Moreover, Google Analytics enables you to identify what kind of content is working for your audience and whether or not it is helping you drive enough traffic to your website.
Let's begin with the fundamentals of Google Analytics
Sign in to Google Analytics with your Google account
Click the Admin button on the bottom left sidebar of your dashboard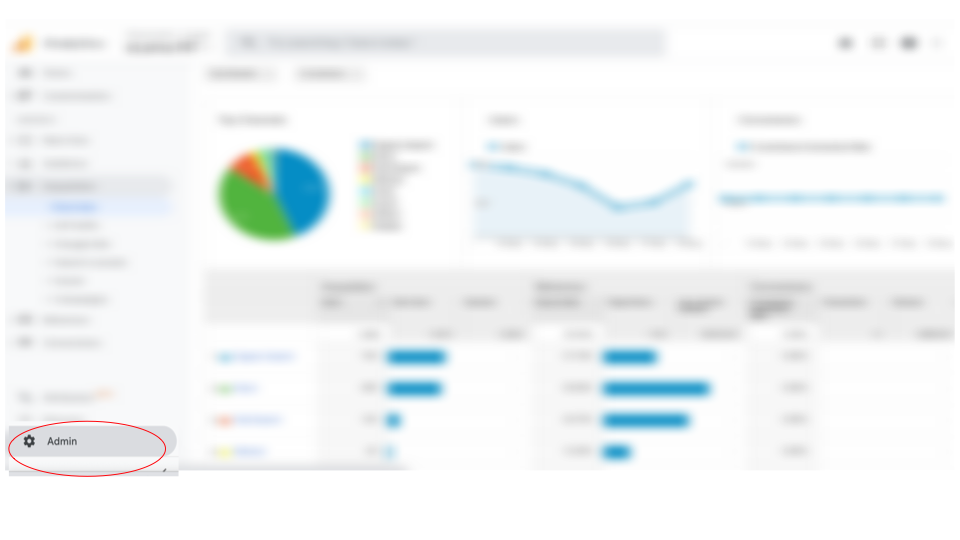 Select an account or create an account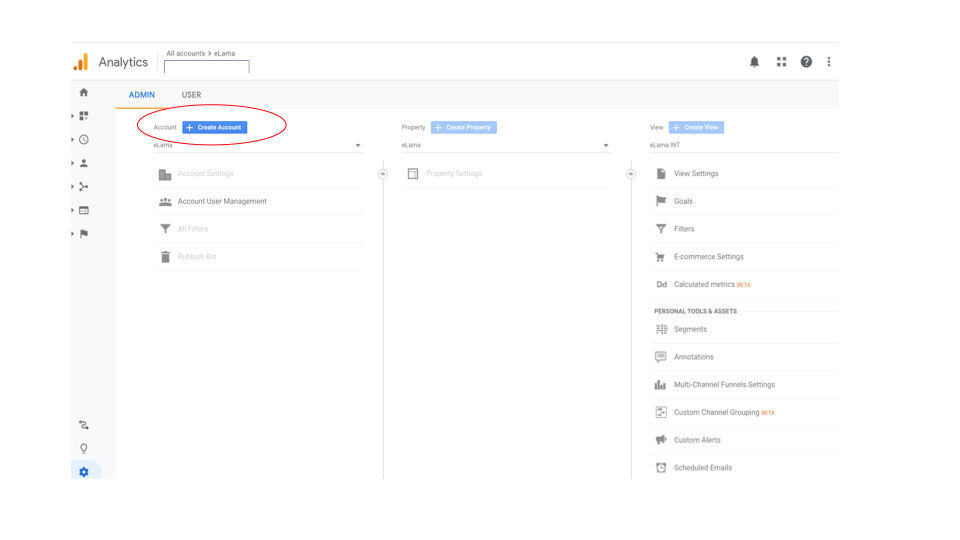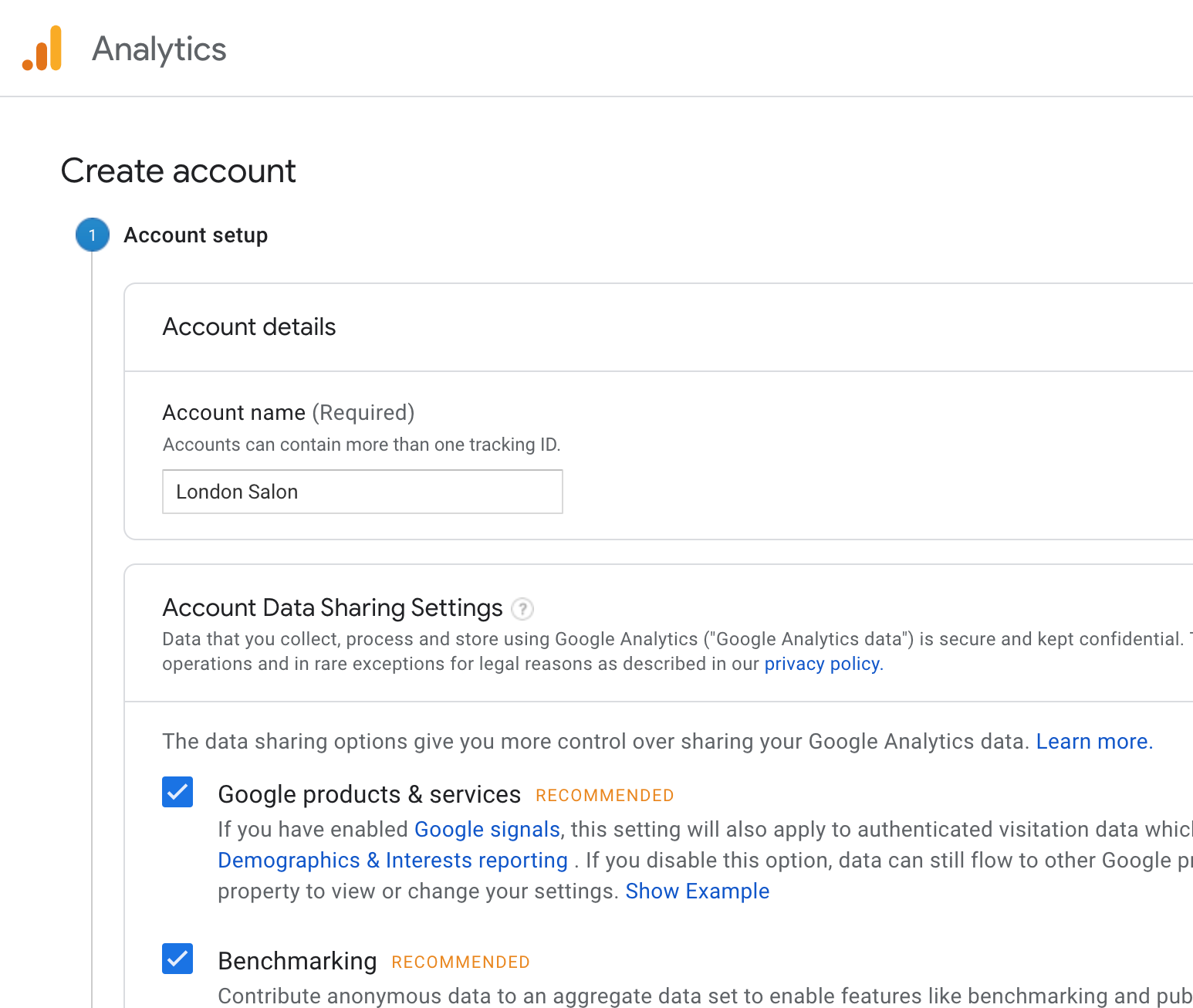 Click on the dropdown menu to create a property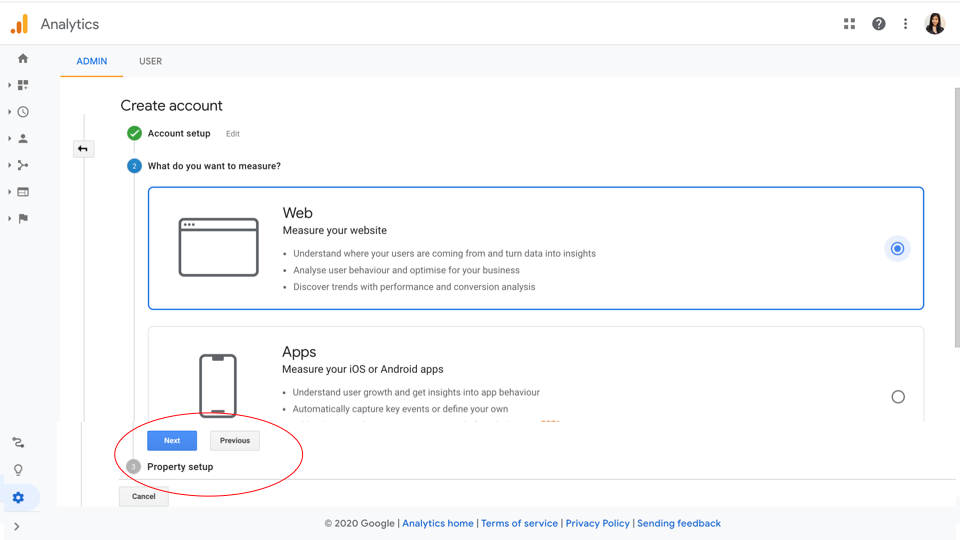 Click on Website and add your site's name and URL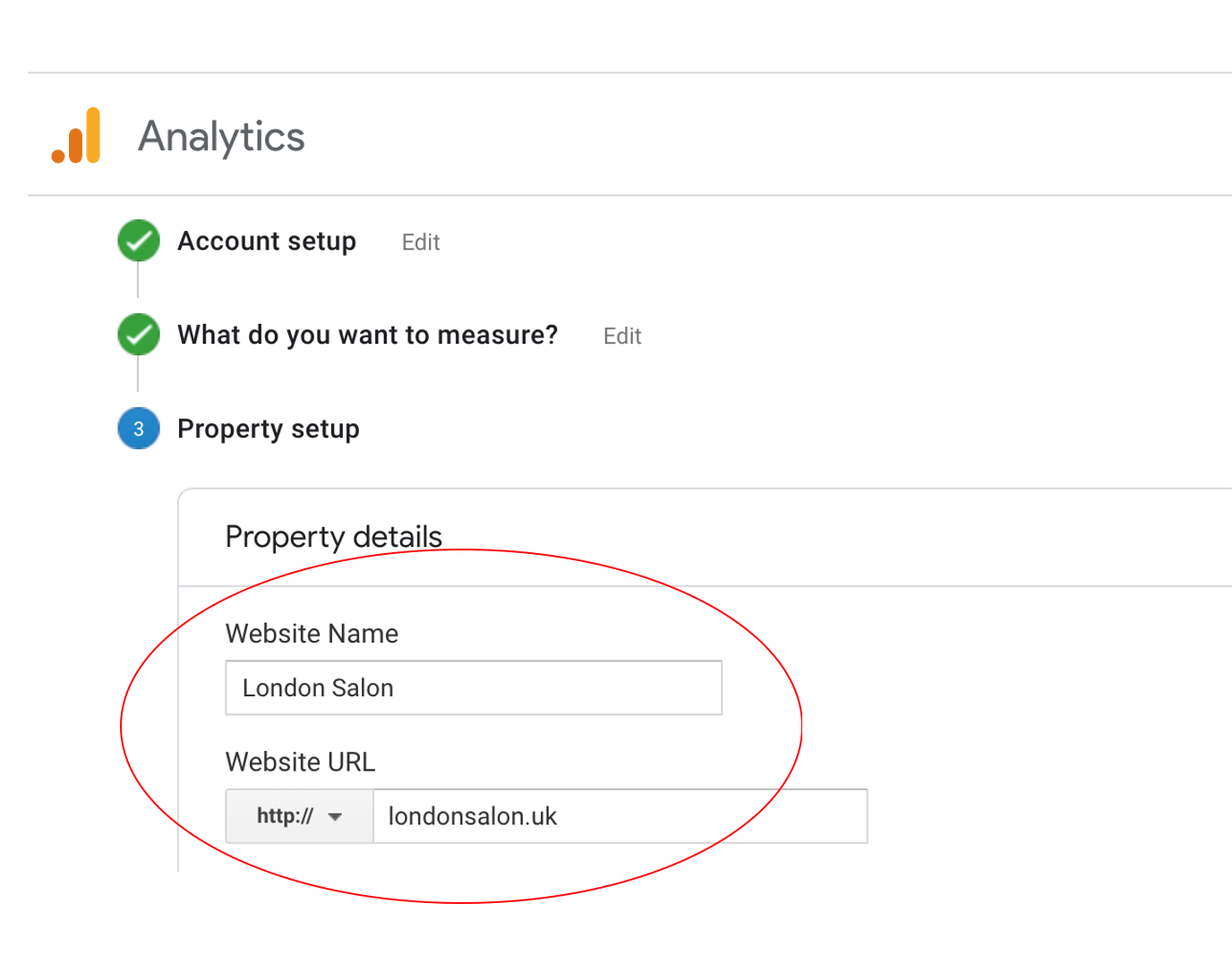 Choose your industry and your time zone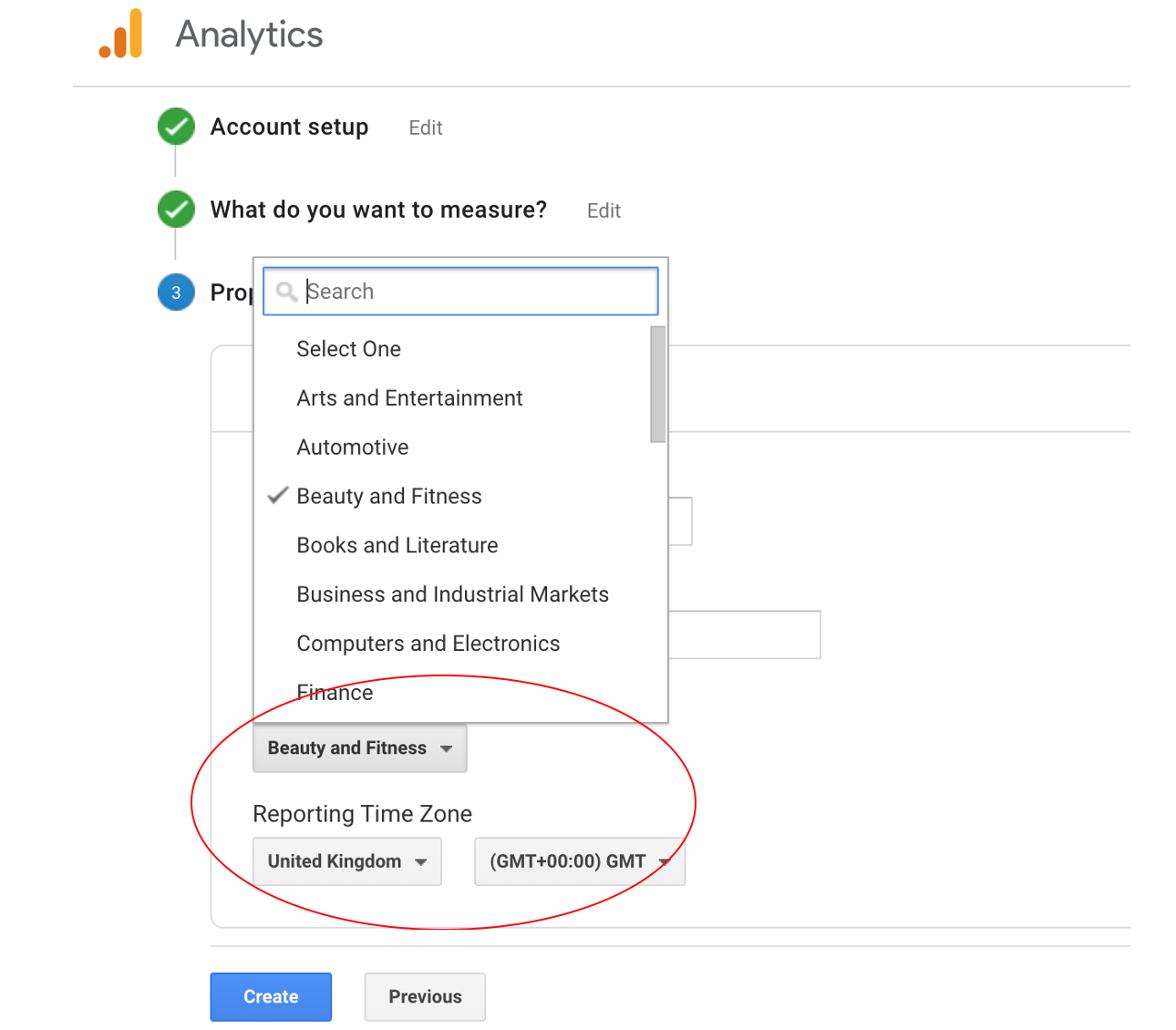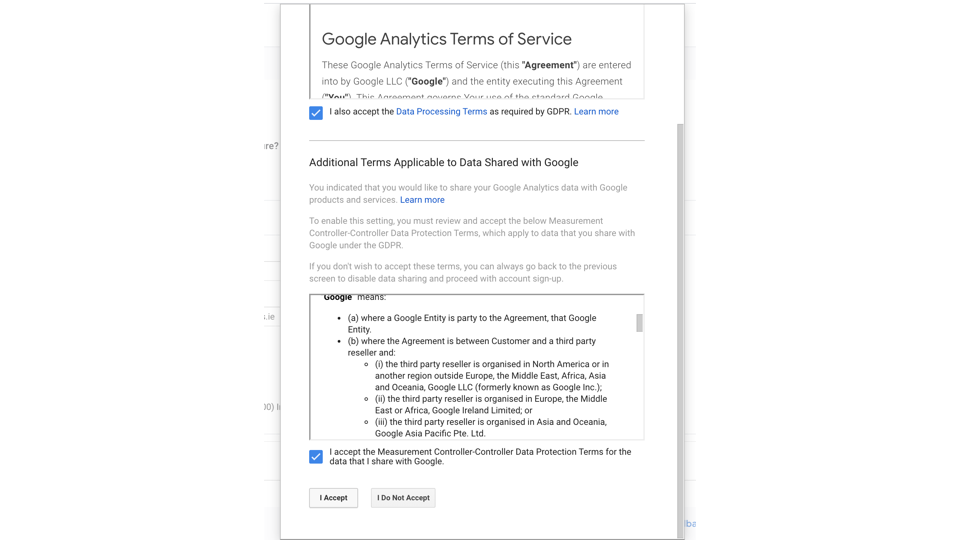 Install Tracking ID on your website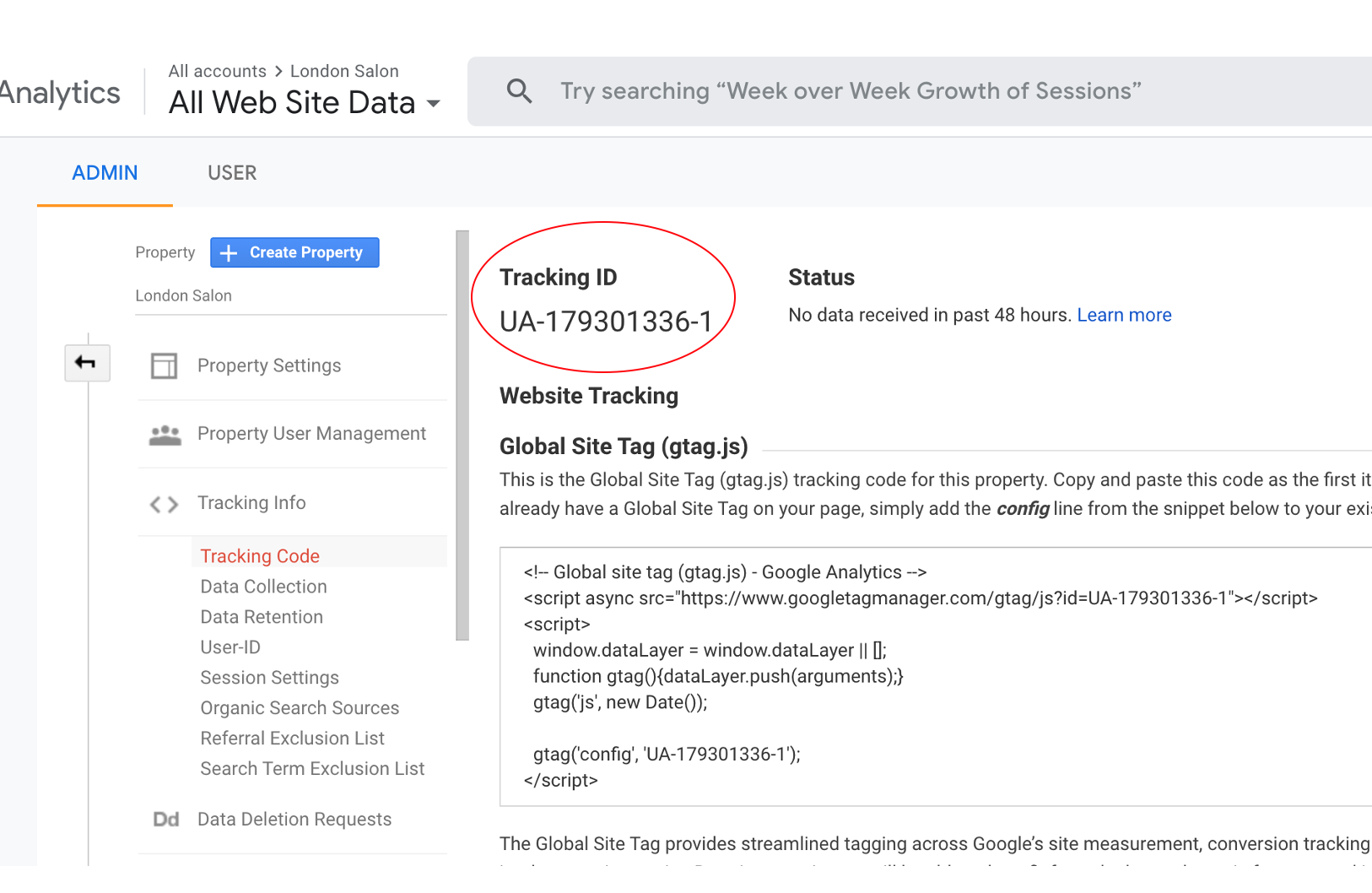 A few more terms to be acquainted with
Account — where each property is placed in your dashboard. You can set up multiple properties in one account or have multiple accounts for different properties.
Property — the website or mobile app you aim to track.
Tracking ID — a unique code added to your site that allows Google Analytics to track it.
Conversion — visits that turn into leads and customers.
Channel/Traffic source — shows where your traffic is emerged from, such as referrals or links from other sites, search engines, social media and emails.
Session duration — how long visitors spend on your site.
Bounce rate — the percentage of visitors that view only a single page and then leave. The shorter the percentage, the more time they are spending on your page.
Event – specific visitor behavior, such as when a visitor clicks on an ad, watches or stops a video, downloads a file and more.
Landing page — the first page a visitor sees when visiting your website.
Organic search — visitors who visit your site from a link on a search results page.
Segment — a way to filter data, such as by category and types of visitors.
The types of reports you shouldn't miss
Acquisition — shows you where traffic emerges from, such as search engines, social media, email marketing campaigns and links from other websites.
Keywords — tells you what search words visitors used to find your website on a search engine. You'll find this report in the Behaviour tab, under Site Search.
Conversions — it tracks how many visitors are converting into newsletter subscribers, shoppers and actual customers. Click on the Conversions tab and choose a type or category of conversion to view a report.
Lifetime value — currently in beta, Lifetime Value reports track visitors throughout their lifetime, from their first visit to conversions, return visits, future purchases and beyond. This can help you figure out what turned these visitors into customers and what made them keep coming back so you can implement changes. Lifetime value is located under the Audience tab.
Landing page — shows you which pages are the most frequent landing pages so you can track down where those visitors are coming from and what's working on those top pages that are attracting customers. You'll find this across different reports under the landing page column.
Active users — monitors how many visitors are actually active on your sites within a specific time period, such as the past week, 14 days or month. This will show you what pages the most active users are visiting so you can figure out what's keeping their attention and apply it to the rest of your website. You can find the active users' report in the Audience tab under Active Users.
Google Analytics caters a range of metrics that users can customize to fit their needs
All of Google Analytics' features can be accessed and configured from the left sidebar.
Here are three useful features for SMBs
Traffic sources
Acquisitions will enable you to find which search terms visitors are using that led them to your website. Google Analytics automatically scans more than 20 major search engines, such as Google, Bing, Yahoo, MSN, AOL and, of course, all of Google's properties. It also includes searches from international search engines like Baidu as well as searches from major websites like CNN.
Custom reports
Custom reports allow you to configure metrics based on your own categories that are not included in the default settings. For instance, if you own an online store, this section allows you to track traffic based on things such as size, color and product SKUs. You can also integrate external data sources and create your metrics.
Social settings
It's not enough to simply run a social media marketing campaign. It's imperative that you track your results too. Although you can't add your Google Analytics tracking code to your social media accounts, what you can do is add them under Social Settings. For instance, if you own an Instagram account, you can track activities by adding your account using your Instagram URL.
To conclude
Google Analytics is a reliable and valuable tool. In spite of consisting data in abundance, it also is precise enough for you to take relevant measures. Moreover, you can customize goals and reports your way. It is also easy to self-navigate and free of charge to use.