Many users will leave a website if it's not mobile-friendly. Of course, in different industries, the amount of mobile traffic is different, for some advertisers it's more relevant, for others less so. Sometimes website owners don't even launch Google Ads mobile only campaigns because they don't need mobile traffic. The question is, do you need to spend more resources to optimize your site.
Searching for traffic from mobile devices
If you already have web traffic from organic or paid advertising (without device bid adjustment) go to the Google Analytics Device Performance Report and have a look at the percentage of visits your site gets from smartphones. If this traffic is 15% or more — it can no longer be ignored.
After you decide whether you need to be concerned with mobile traffic, check your website performance.
The first thing you should pay attention to is the speed of loading pages on mobile devices, not only via Wi-Fi but also through 4G.
According to Amazon, every 100 ms (0.1 sec) delay in page load time can lead to a decrease in sales by 1%. As Google reported, 53% of users will not wait more than 3 seconds to download the site before leaving.
Of course, in different industries, these numbers will vary. Nevertheless, they should be taken into account.
The main parameters for measuring the speed of a website are the website's TTFB (Time to the First Byte), the time to render and the time to full page load.
The time to the first byte shows the speed of your server response and is the main metric for server optimization. According to Google recommendations, this time should not exceed 200 ms.
The time to render is how quickly the page starts to appear on the screen. It should take approximately 1 second.
The time to full page load shows how much time passes from a click on an advertisement to the moment a user can begin to use the site. Many users see this indicator as a «mark of quality». Ideally, a full page load should take no more than 3−5 seconds.
Here are 7 tips for website mobile performance optimization.
1. Check the website loading speed
If you have Google Analytics installed, go to the site speed reports.

If you do not have Analytics, you can check the loading page speeds using Google PageSpeed Insights or through platforms like WebPagetest.
Checking the site in the developer tools is quite simple. In our opinion, Chrome is the best browser for this. To check, go to the developer tools.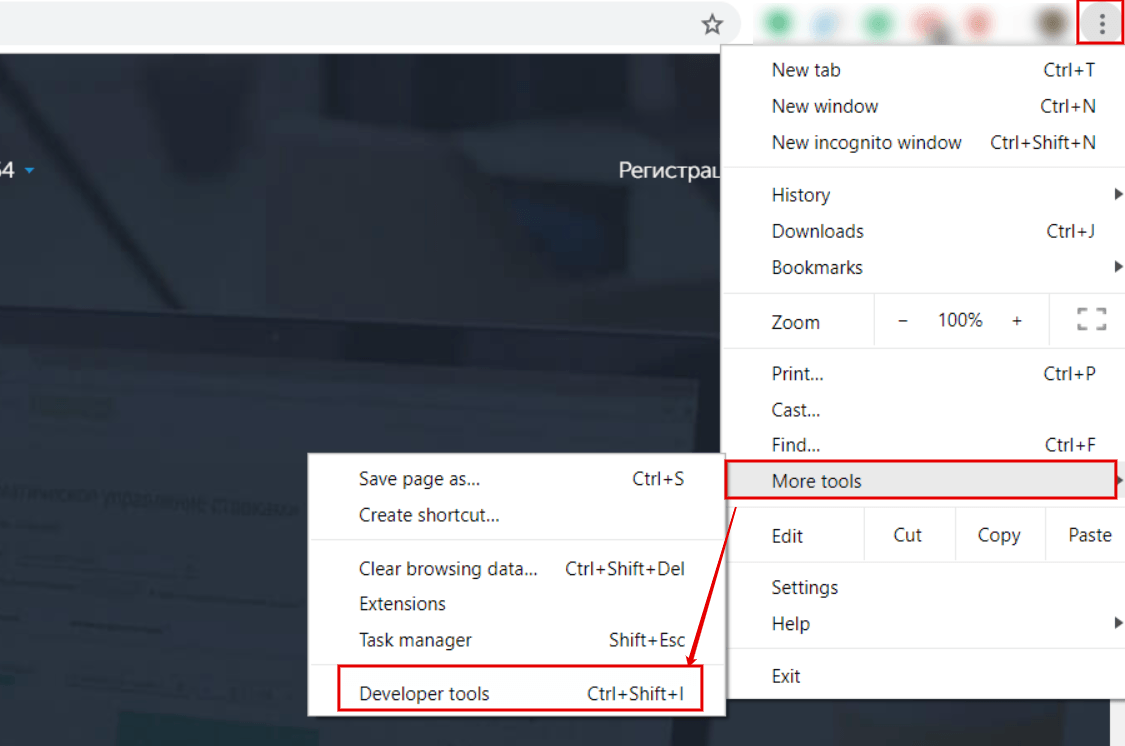 And run the test on the Audits tab.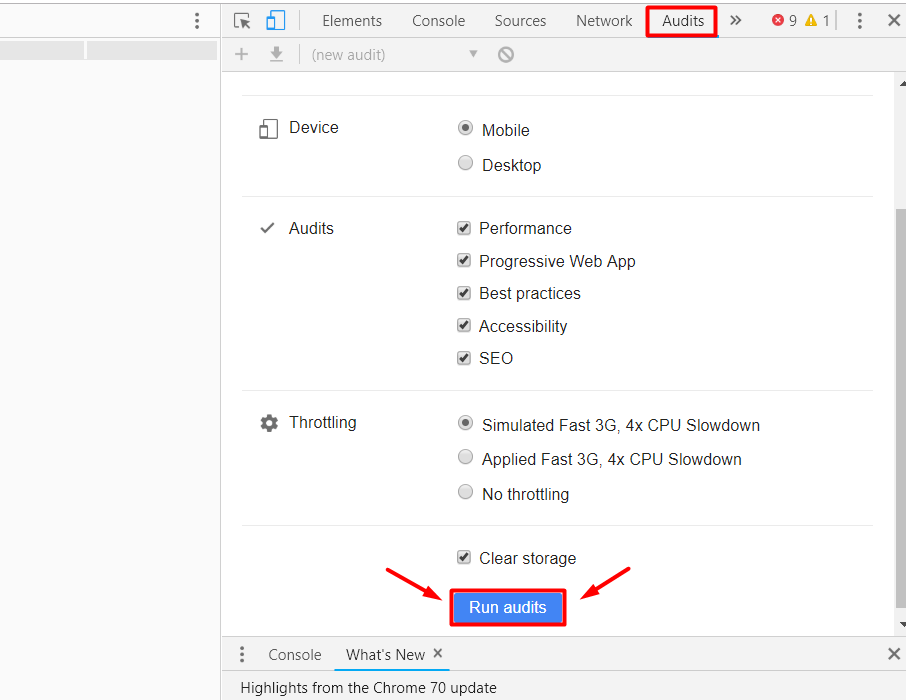 In the Performance report, you'll find information about the load time of the selected page.
When you find out the site loading time on smartphones and it needs to be improved, you need to send this information to the webmaster with a request to simplify the site and remove any unnecessary Java scripts that will help to speed up the site loading time, especially on smartphones. Now you can proceed to the next item: usability.
2. Usability
Everyone understands that the site should be easy to use. But what exactly affects the usability?
First, check the font. It should be large and easy to read, even on the small screen. Do not expect users to zoom in to the page trying to read detailed information about your product.
The second is lead capture forms: the simpler, the better. One field for a phone number, another for a name and that's it. The more information you request from the user, the higher the probability of losing the conversion.
The third thing you should think about are small touch buttons. Apple recommends touch buttons be at least 44 points in size. Create buttons that can be easily tapped with a finger.
Finally, you should include a clickable phone number in the header and an auto-fill menu. When visiting a site on a smartphone, it's convenient to make a phone call to find out more information or place an order over the phone, so make it easy for them to get in touch.
Also, try to implement simple click-to-call buttons that immediately start a phone call, as well as making a purchase, subscribe and register actions possible in one click. This will simplify the life of your audience.
There are many other little things like spacing and the size of pictures that can help with usability on mobile devices but deal with the above points first.
3. Check site optimization for mobile
Google has a special service that checks the quality of site optimization for mobile devices and gives recommendations for improvement. Submit the page you want to check and review the result.
For more information and tips on optimizing the page, click on the «View details» button.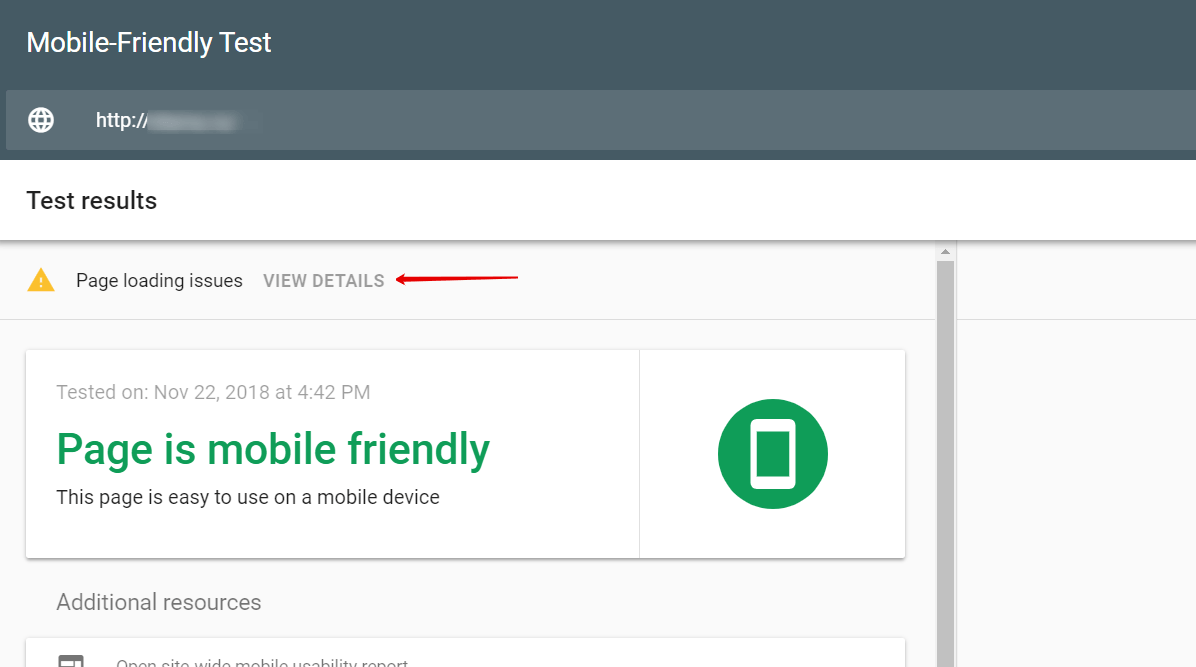 Note that mobile optimization is one of the factors that affect the overall quality score of your ads. Read this article and learn how to track and optimize your Google Ads quality score.
4. Check with real people
To find out how convenient your website is to use you can ask real people to run a test. There are some rules for conducting this type of test.
The test shouldn't be carried out by your friends, relatives or co-workers. They will never tell you the whole truth, even if they find obvious shortcomings. Instead, find disinterested people from your target audience. After that, give the testers a clear task: to open a website on a smartphone and perform the target action that you expect from a regular user, for example, leave a request or buy online. In this case, the tester must speak aloud all the thoughts that arise when working with the site and record their comments. This way, you can identify all the difficulties that users face on the way to a conversion.
5. Reports in analytics systems
If your site already has incoming traffic for analysis, go to the Cross Device reports in Google Analytics and look at data from different devices. In these reports, you can find specific smartphones with a very high failure rate. That means, most likely, users with such a model of the device have problems when visiting your site.
6. Accelerated mobile pages
(

AMP)

According to all forecasts, mobile traffic will increase every year. Therefore, Google has introduced new ways to work with mobile users. They launched AMP pages a few years ago — accelerated mobile pages with lightweight code that can quickly load from the browser's cache. AMP pages can be used in Google Ads search campaigns.