Facebook Ads is a powerful promotion channel that must be fully used. The Facebook Pixel is the most important tool which allows advertisers to maximize marketing efforts and increase the total effectiveness of the advertising campaign. In this article, we discuss how to create Facebook Pixel, place it on your website and how to use it.
What is Facebook Pixel
Facebook Ads are the ultimate advertising solution that suits most advertisers and business owners. Being the most popular social network, Facebook contains all the possible target audiences for every possible product. However, the performance of this channel depends on how you use it. Advertising campaigns will only be effective if Facebook's advertising tools have been utilized accurately.
Facebook Pixel is the most important advertising tool. It is an analytics solution that allows you to evaluate the effectiveness of your Facebook marketing efforts. The code collects data which is used for ad optimization which can lead to an increase in sales and targeted audience creation.
Benefits of Facebook Pixel
As mentioned above, Facebook Pixel is responsible for the collection of important data. For example, it collects data regarding who interacted with your ads, who visited your website and so on. Such insights give the advertiser an opportunity to improve targetings and create the most relevant ad.
Let's take a closer look at all the benefits of the Facebook Pixel.
Facebook conversion tracking
The Facebook Pixel can track actions that the visitors of your website take, which is referred to so-called"conversion tracking". Tracked conversions are displayed in the Facebook Ads Manager. There you can get the results of your ad campaigns and build custom audiences.
Facebook retargeting
The majority of advertisers already know how to use Facebook Pixel for retargeting ad campaigns and consider this feature to be effective. A remarketing campaign is a great way to target customers who have visited your website but didn't make a purchase. In this case, the consumer will see the product they browsed (or a similar one) in the ad and are more likely to visit your website again and buy it.
Facebook lookalike audiences
A lookalike audience is an audience with characteristics similar to those who have visited your website. In other words, with the Facebook Pixel installed on your website you will be able to reach people who have never heard about your product but are more likely to buy it.
How to set up Facebook Pixel
Here's a Facebook Pixel setup guide with step-by-step instructions.
1. Open the "Pixels" tab in Facebook Ads (the link is available for those who have already activated Ads Manager).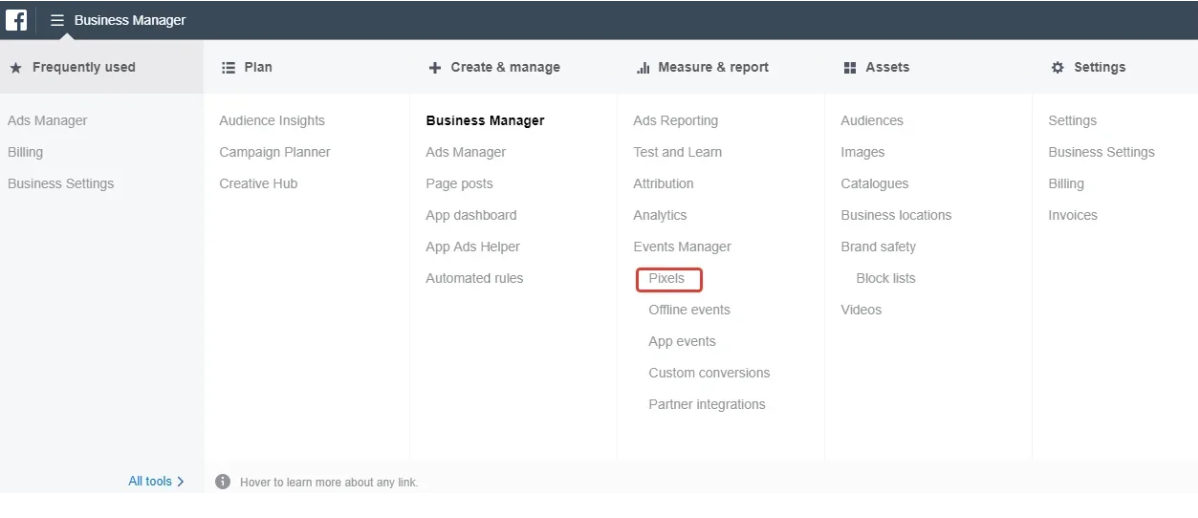 2. Click "Create a Pixel".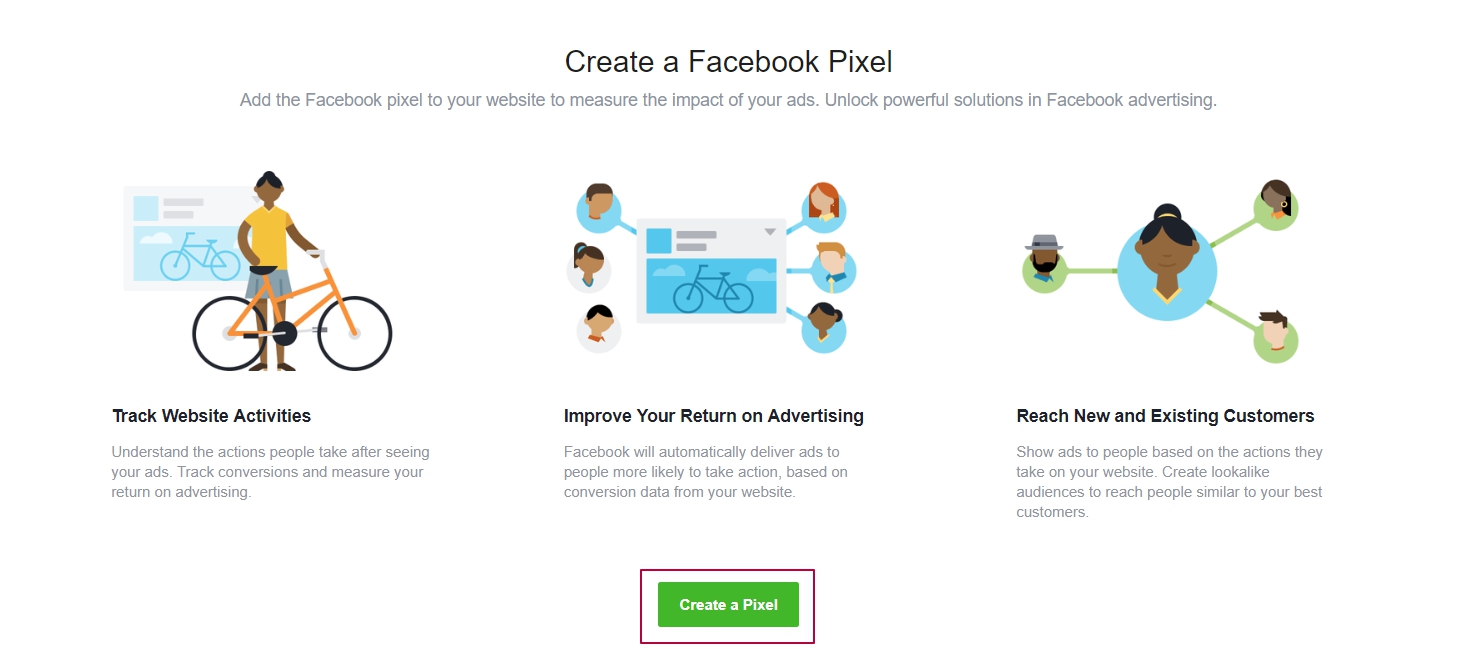 3. Name your Pixel and click "Create".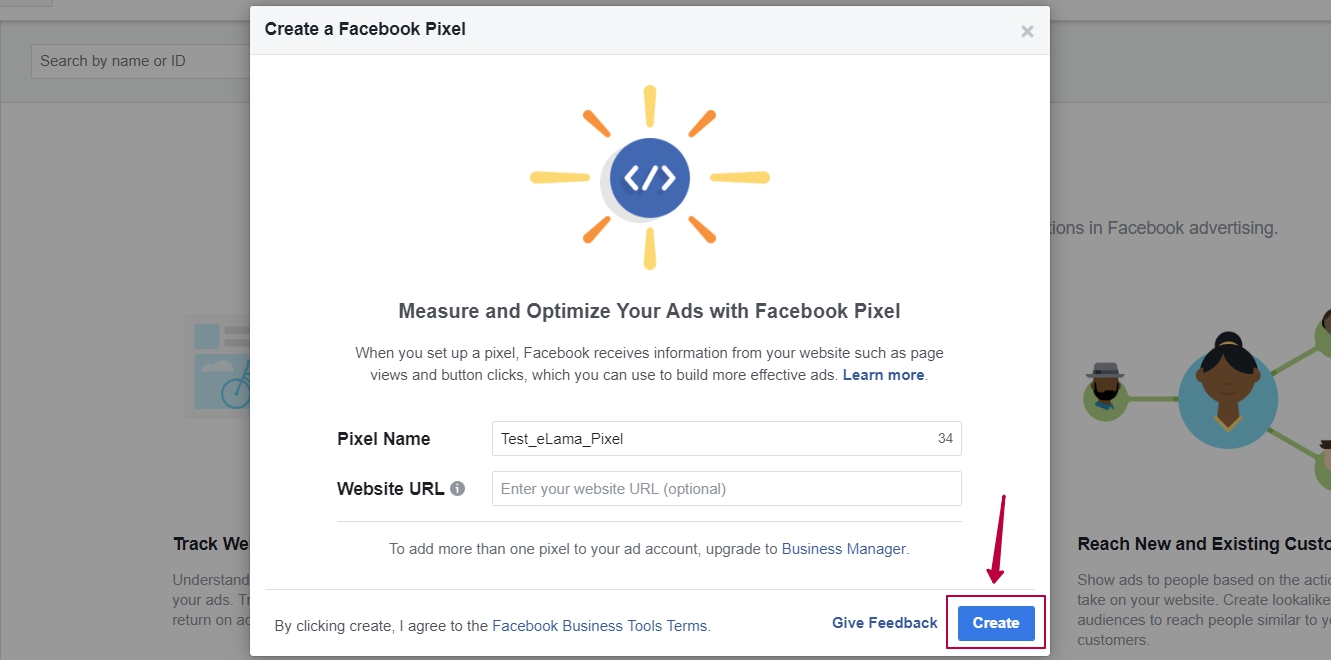 4. After you created the Facebook Pixel, you must put the Facebook Pixel code on the website. Facebook will offer you three different installation options – choose the one which works best for you.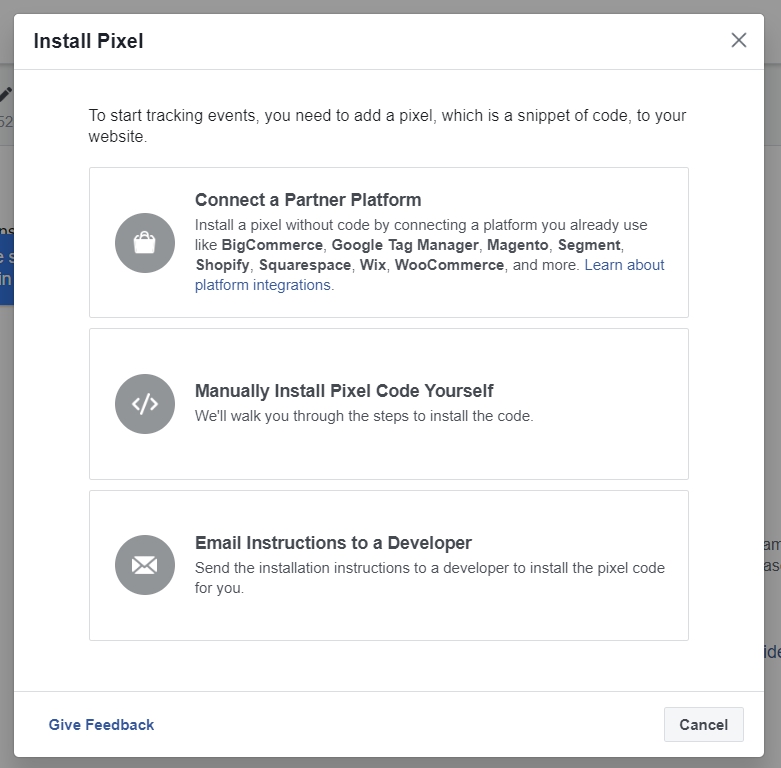 Make sure your Pixel works well
To check if the Pixel works properly, install the Facebook Pixel Helper extension for Google Chrome, open your website and click the icon in the upper-right part of the screen.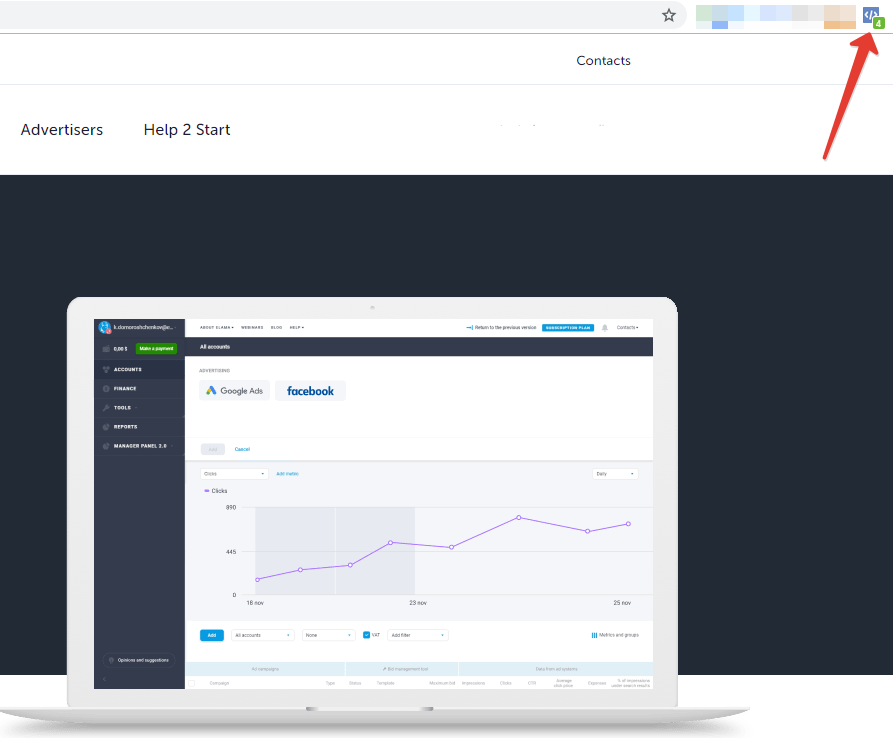 If the Facebook Pixel Helper detects that your Facebook Pixel works correctly, you can create your Facebook ads. We recommend checking all web pages where Facebook Pixel is installed.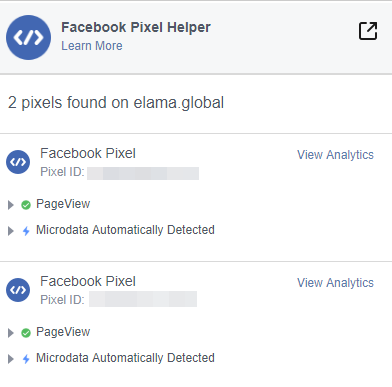 How to use Facebook Pixel
Facebook offers a set of predefined events. Events are different actions that can happen on your website: purchase, registration, adding to wishlist and others. Facebook has two types of events – standard events and custom events. Let's take a closer look at both categories.
Standard events
There're 17 standard events predefined by Facebook. Each of them refers to a specific action a user can take on your website. These events can be used to optimize your ads for conversions and create audiences. Find the list of all standard events with a short description below.
View content – user visited a content page
Subscribe – user started paid subscription of your product or service
Start trial – user started a trial period of your product or service
Submit application – user submitted an application for your product or service
Search – user search for the product or service on your website or app
Schedule – user booked an appointment to visit any of your locations
Purchase – user purchased your product or service
Initiate checkout – user started a checkout process
Find location – user found one of your locations via the web
Lead – user filled in the information about himself knowing that you'll contact him for further details
Donate – user donated money to your company or organization
Contact – user initiated contact via any available communication channel
Customize product – user customized the product you offer through a configuration tool
Complete registration – user filled in the information about himself for the service provided by your business (for example, subscription for a newsletter)
Add payment info – user added his payment information during the checkout process
Add to cart – user added your product or service to a shopping cart
Add to wishlist – user added your product or service to a wishlist
Utilization of the events mentioned above lets you to segment your audience, differentiate users and track only those who you're interested in.
Custom events
If you need to track events that are not in the list of predefined events, you can set up your own ones. This feature allows you to better understand your customers and take unique actions that are available on your website.