If you have potential customers who have provided their email addresses, you have the opportunity to advertise to them through ads in Gmail. These customers have already expressed an interest in your product or services by providing their contact information, so it's easy to target them and those ad campaigns are more likely to be successful.
In terms of the customer data needed, in most cases, we only need email addresses because Google can easily find users by email rather than by a phone number.
To get started, create a CSV file using any text editor or spreadsheet program — we recommend using Microsoft Excel. Create a spreadsheet with the following columns:
Write «email» in the first row as a column header.
Put your email data in that column under the header:

If you don't have a minimum of 1000 emails, you need to add their phone numbers too. You can do this by:
Write «email, phone» in the first row as a column header.
In the fields below place a comma after every email address and one comma before every phone number. You can see an example of how to format your spreadsheet here: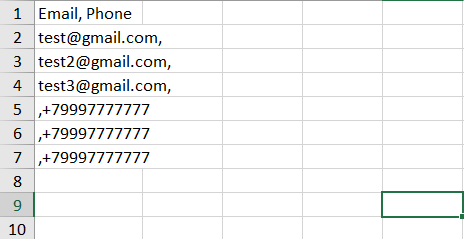 By formatting it this way Google will understand where the first and second columns are. Don't forget to save the file as a CSV file separated by a comma.
Once completed, go to Google Ads to upload your contact list.
Find the tools icon in the top right corner of your screen and click Audience manager in the «Shared library» section.

Go to Audience lists from the page menu on the left, click the Plus button to create a new audience list and select «Customer list».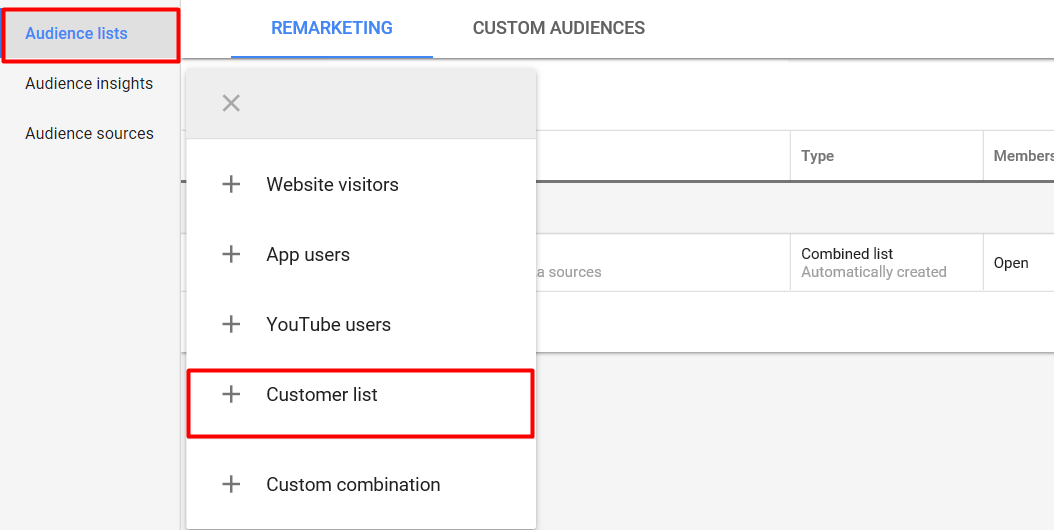 Choose your new plaintext data file. If you agree, check the box «This data was collected and is being shared with Google in compliance with Google's policies».
Set a membership duration and upload list.
You can view the progress of your data file upload under «Audiences Lists».
Let's create an advertising campaign.
Be mindful and don't forget to select the display campaign type without a goal's guidance and gmail as a campaign subtype.
Other settings are the same as usual apart from the targeted audiences. Select «How they've interacted with your business» and then choose the necessary (uploaded) list: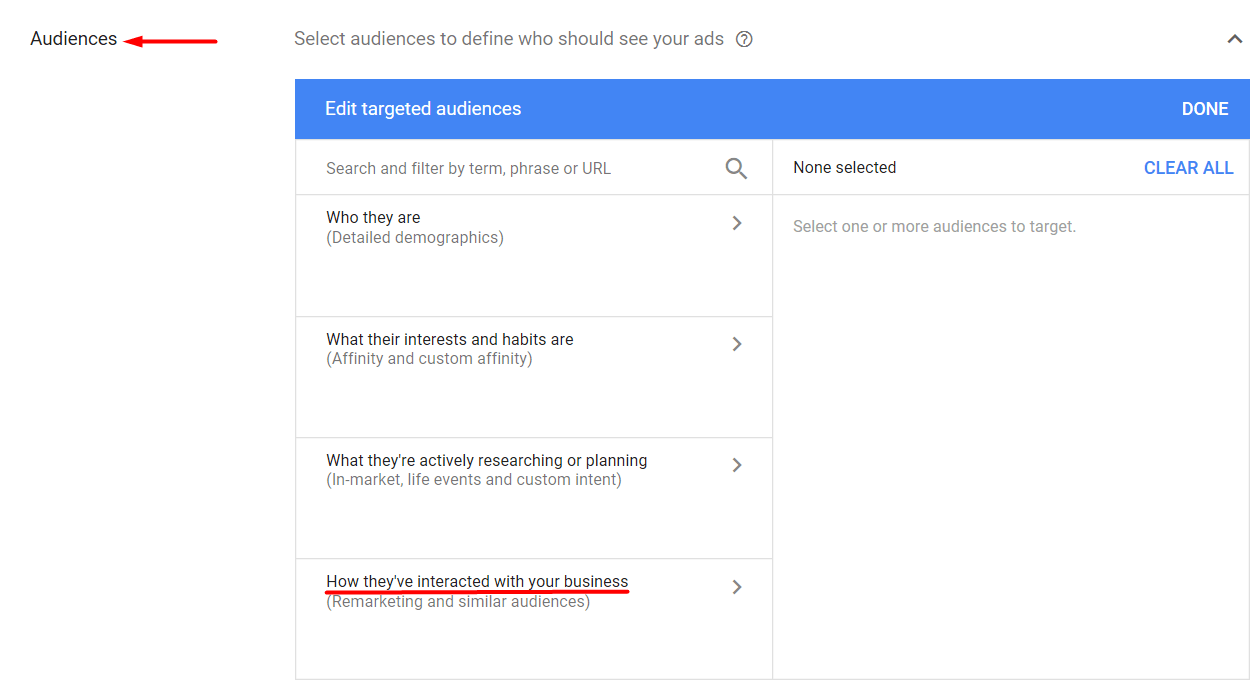 The final step is to create an ad itself. Fill in all the fields and complete ad creation.