How you manage your budget is one of the most important things you need to think about if you want to achieve your goals. Today we are going to tell you about Google Ads Shared Budget tool, when it should be used and how to set it up.
Introduction
If you have a fixed overall budget per day and it doesn't matter which campaign drives all the traffic and clicks, you can use the Shared Budget tool in Google to create a single budget for these campaigns to share.
The budget will be distributed equally between multiple campaigns when using a shared budget. If there are fewer impressions in one campaign, Google Ads can take that remaining budget from the campaign and reallocate it to another campaign that is performing better to make the most of your budget management.
How to set up a Shared Budget in Google Ads
Sign in to your Google Ads account and click the tools icon. Under «Shared library», click Shared budgets.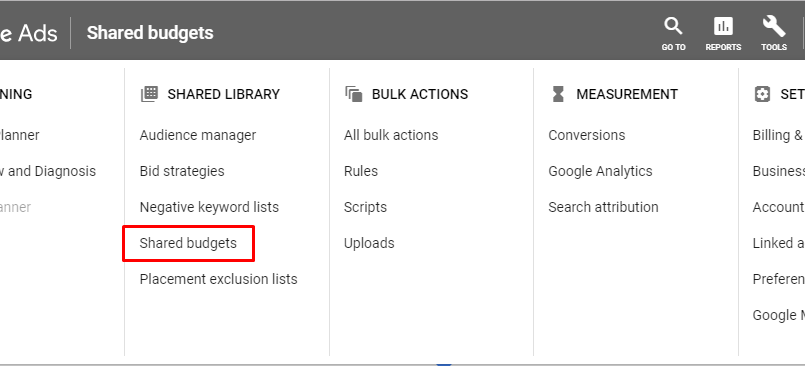 Click + New Shared Budget. Name your new shared budget, set a budget amount and add campaigns.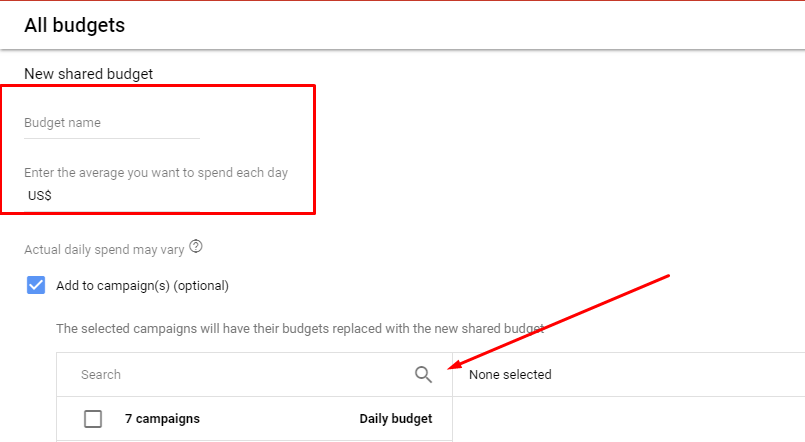 After you create your budget you will see it on the Budget page.

If you click on the budget name, you will be taken to the ad campaigns that are using this budget.
Here you can monitor the campaign performance and add new columns with other parameters.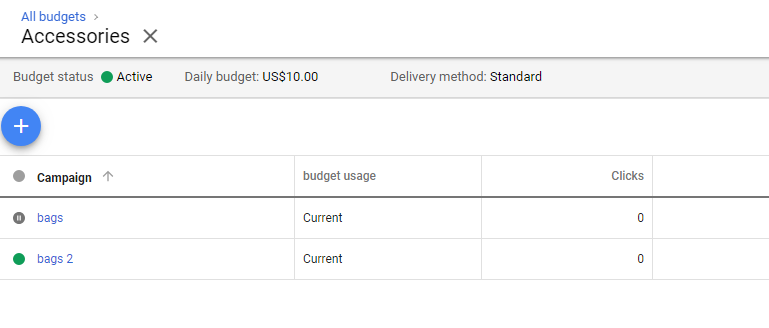 To check the budget settings of a campaign, click on the campaign name. Go the Settings page and in the budget column you will be able to see the budget you just created.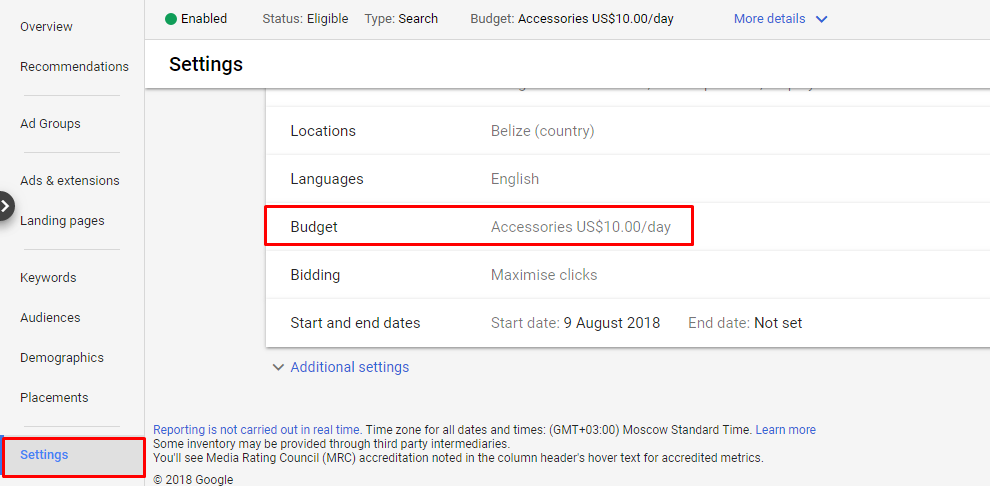 Remove a shared budget

You can remove a shared budget if it's not currently being used by any campaigns. Follow the steps below to remove a shared budget from a campaign and then remove the shared budget completely.
Select the necessary campaign. Go to the Settings page, here in the budget column you should be able to see that the shared budget is applied to this campaign, delete it and save your changes. Repeat these steps for each campaign that uses the same shared budget. Once all campaigns have been removed from the shared budget you can then remove the shared budget itself from the Shared Library section.
Conclusion
To conclude, the Shared Budget tool can be very useful in some cases and is really easy to set up. If for whatever reason, it's not working for you, you can just as easily remove it at any time.