It's very important for an advertiser to find its target audience, and it is especially difficult if you are selling niche products. Google Ads allows you to target your potential customers using Custom Affinity Audiences. This function allows you reach the most relevant audience that could be receptive to your product.
You can create audiences using keywords, places, URLs and even apps. Use keywords that describe consumer's interests and you will see which topics Google considers relevant to them.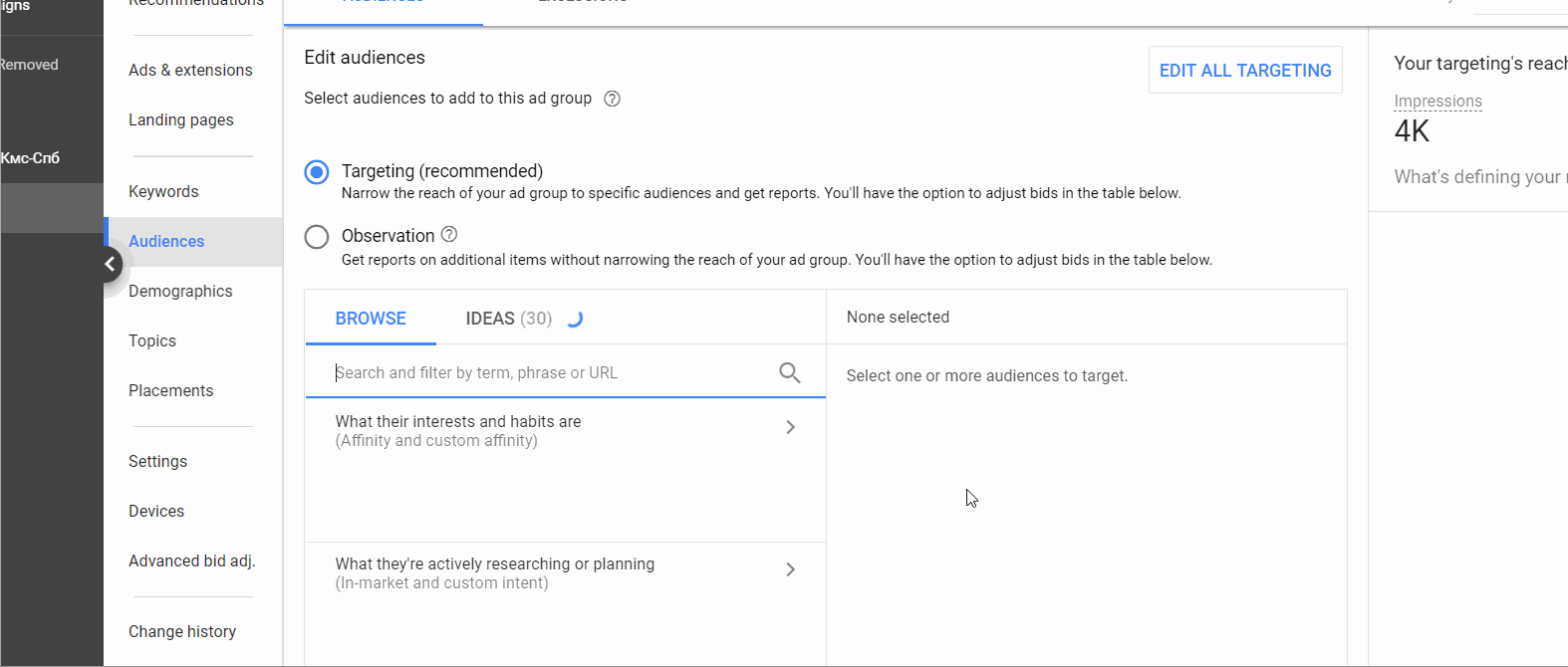 Custom Affinity Audiences offer a great opportunity to reach your competitors' audiences. By using a competitors' sites or specific pages and entering their brand keywords as interests, you can efficiently target relevant users on the Google Display Network.
Be mindful that your ads will be shown not just to those users who visited the sites and pages that you indicated, but also to those who regularly visit similar sites. In addition, ads will also be shown to those users who are similar to those users who visit the specified and similar sites. Thus, the audience is not entirely accurate, but it's worth testing.
Create only one audience per one competitor. Otherwise, it will be difficult to find out the most effective audience.
Thus, Custom Affinity Audiences is quite a good way to show your ad message to the right customers, ones who are the most prepared to purchase your product or services. We recommend testing it and compare the results with other display campaigns without custom affinity audiences.