It's important to track geographic locations in Google Ads. Depending on the location reports, you can evaluate the performance of your campaigns across different locations, increase or decrease bids, and better allocate your budget. In this article, we'll tell you how to measure the effectiveness of your ad campaigns in accordance with location data from Google Ads.
How to track geographic targeting performance

In order to get statistics on locations, select the necessary campaign and click «Locations». Here you can see data on impressions, clicks, CTR, and more.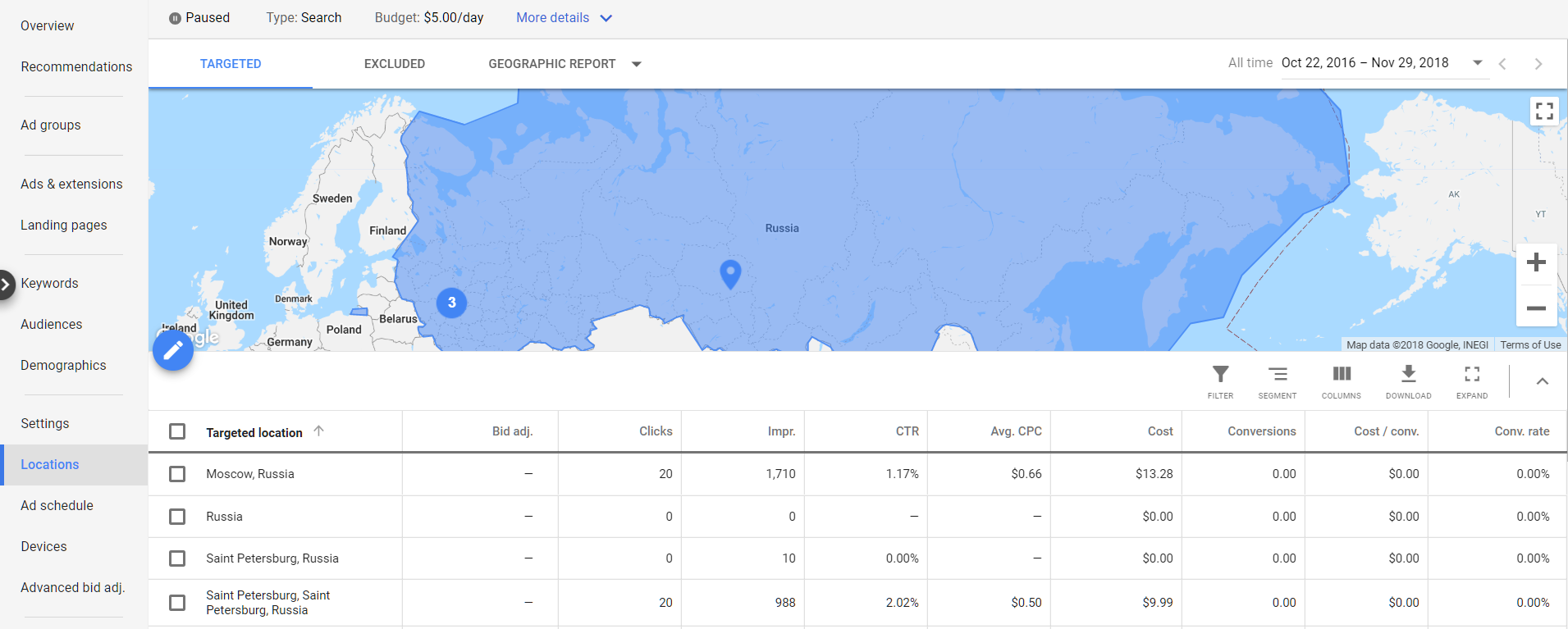 You can add conversion data: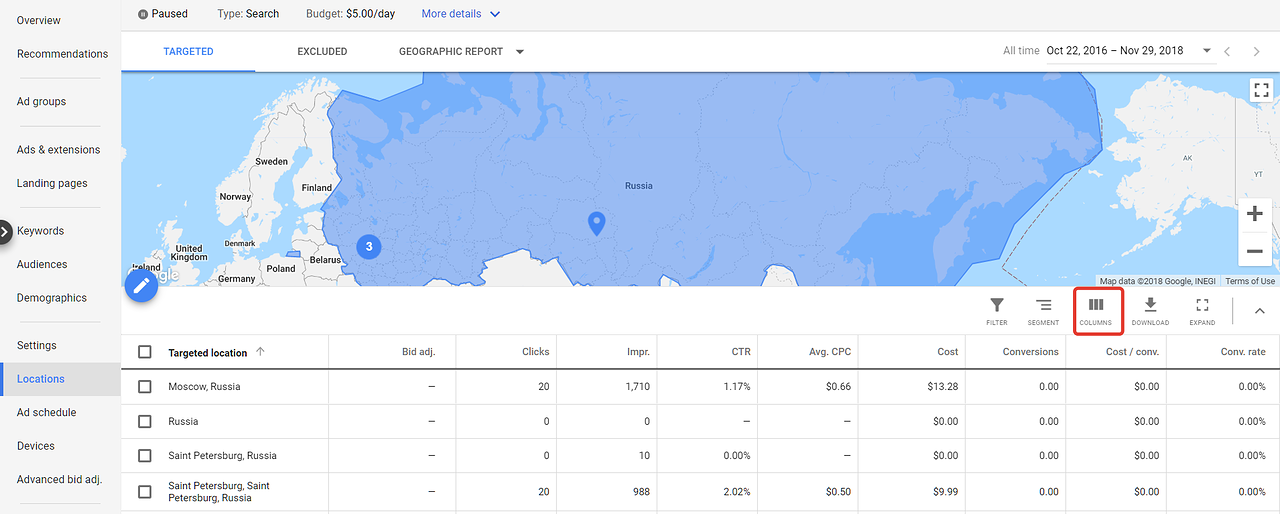 If the selected area is too broad and includes different related locations, clicks can be made from any of the related locations. In order to find out where your ads were shown and to track those clicks go to the «User location report»: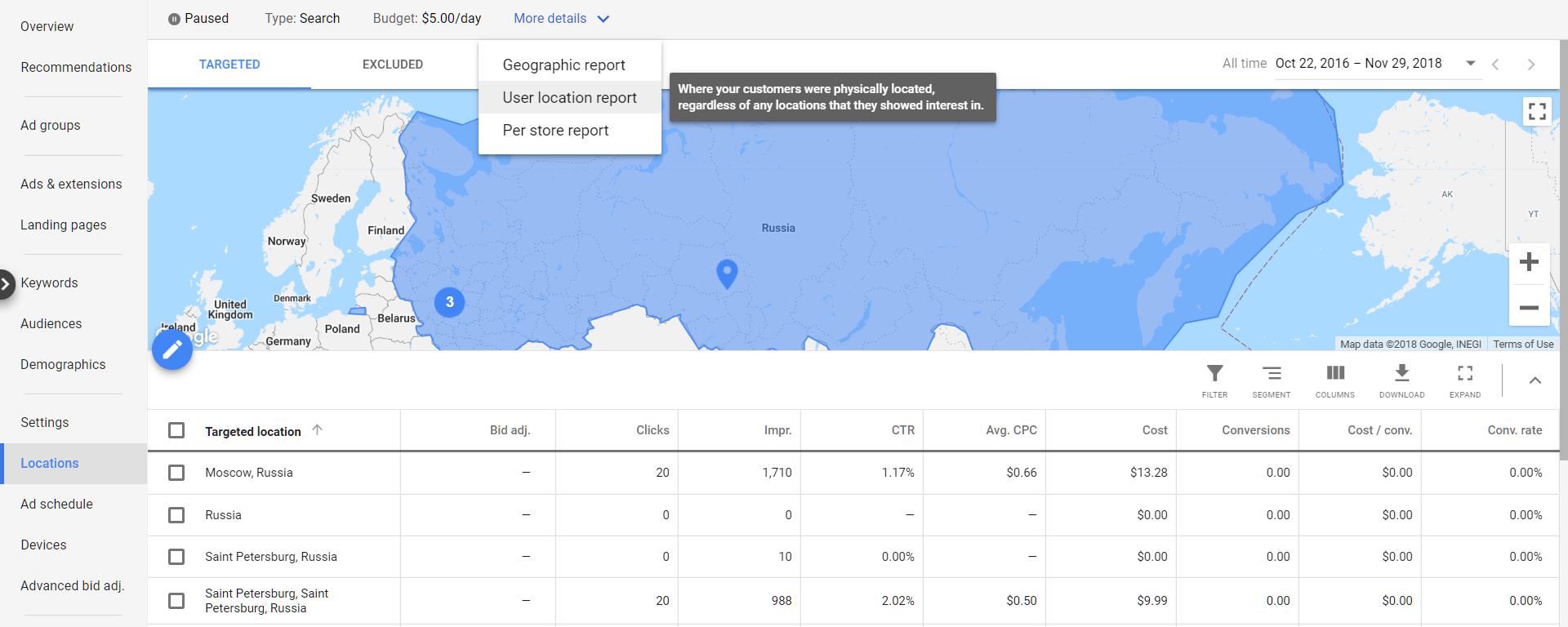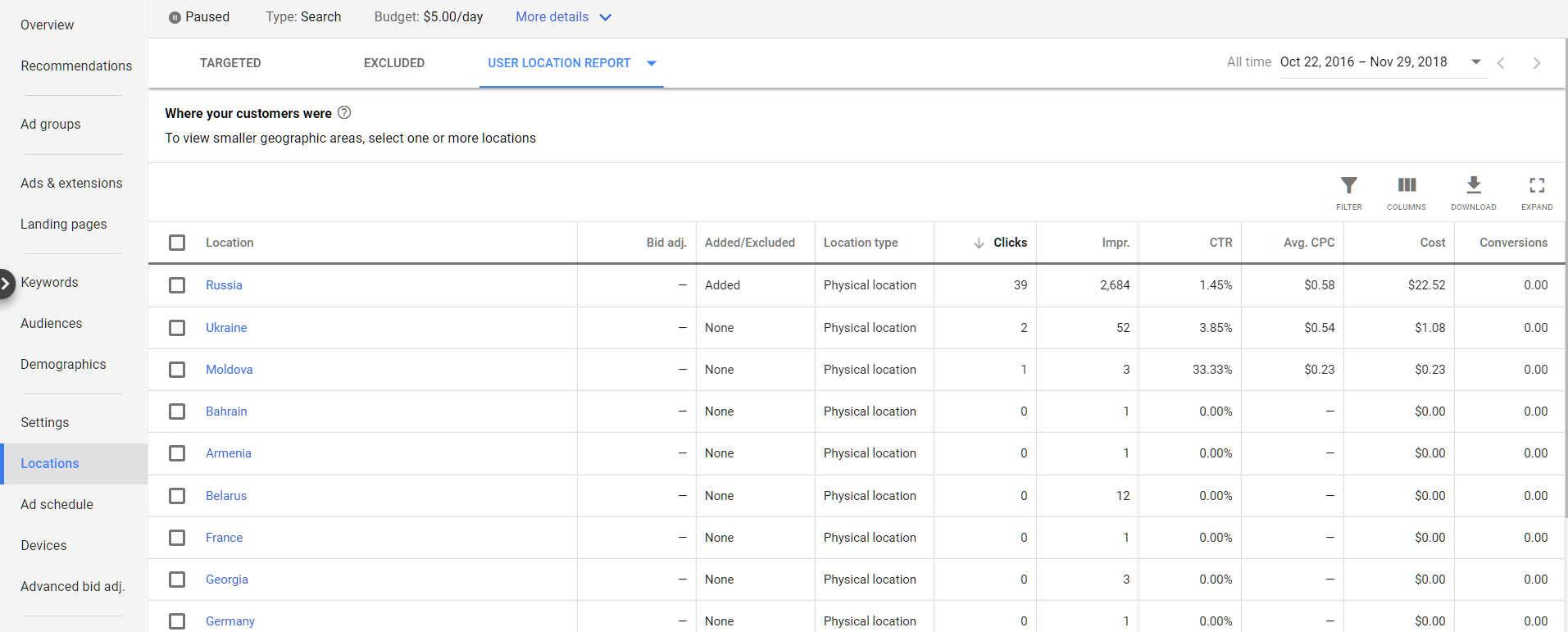 To view specific geographic locations, select one or more locations, then click «City» in the «Select a view» menu that appears. You'll be able to view data for the location target types that are available for all selected locations.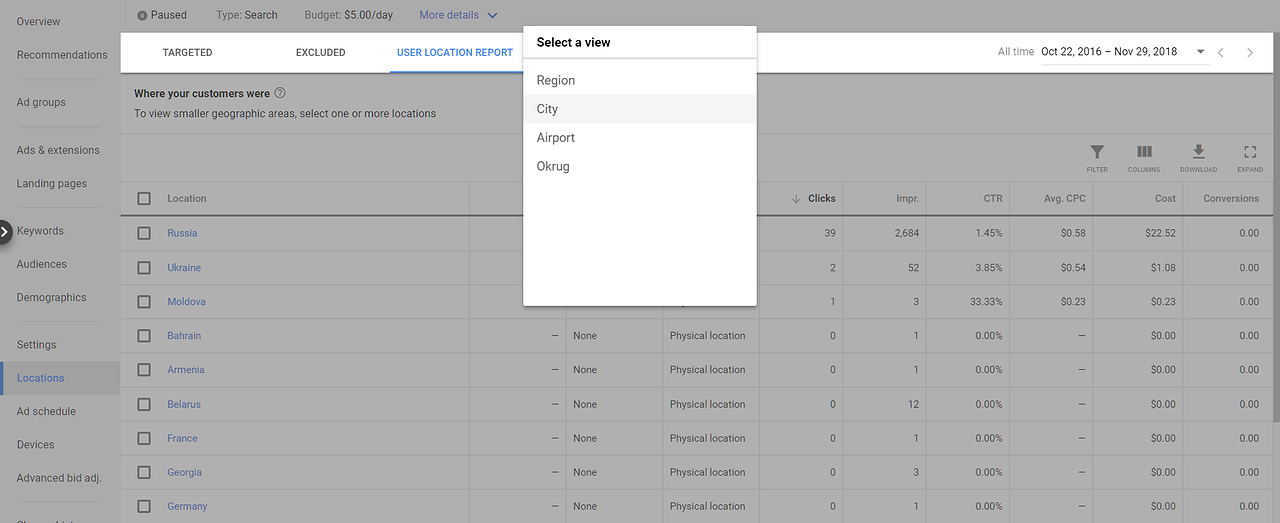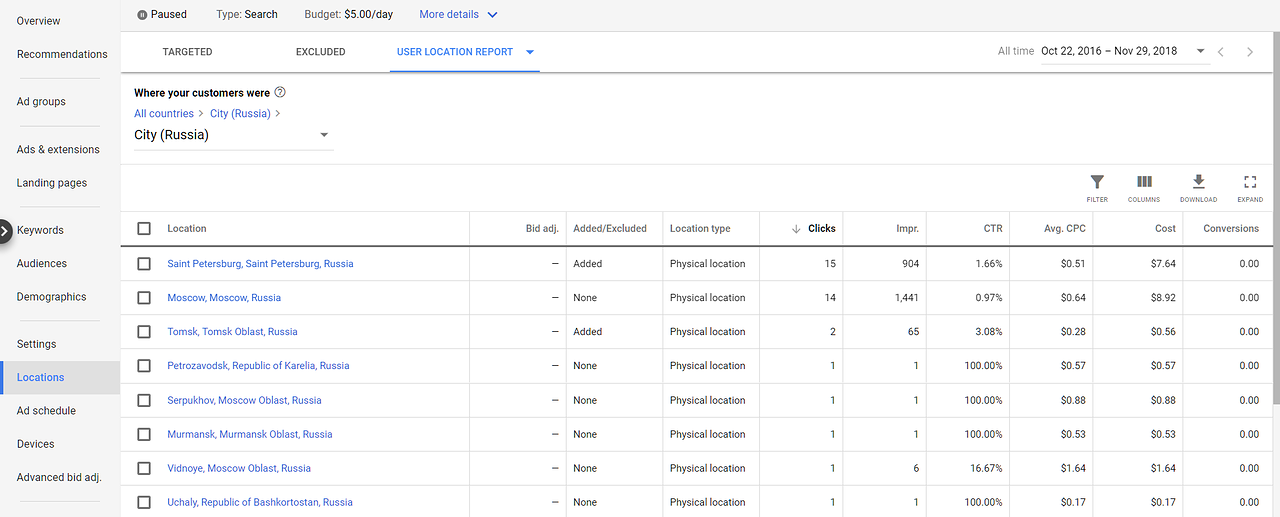 This allows you to estimate the geographic targeting effectiveness in cities within the selected area. To see your conversion data, you can add conversion-related columns. Using that information, you can increase or decrease your bids and analyze how to allocate your budget for the best returns.
If you don't want your ads to be shown in a specific area, select and exclude it.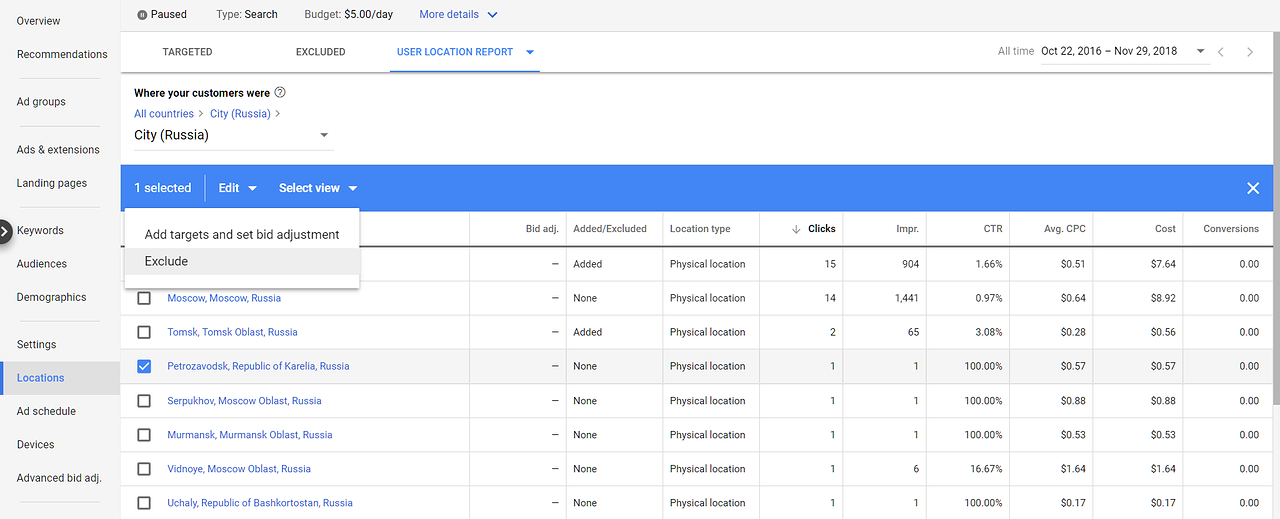 If you want to set a bid adjustment, select the location, click edit and then «Add targets and set bid adjustment». After applying the bid adjustment, the applied adjustment is displayed alongside the selected city.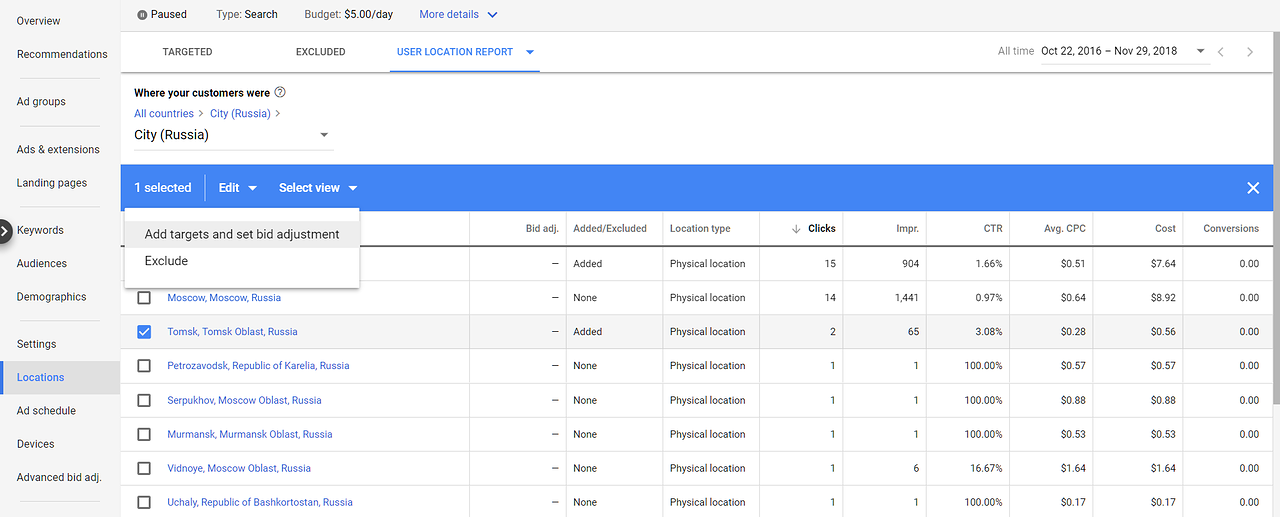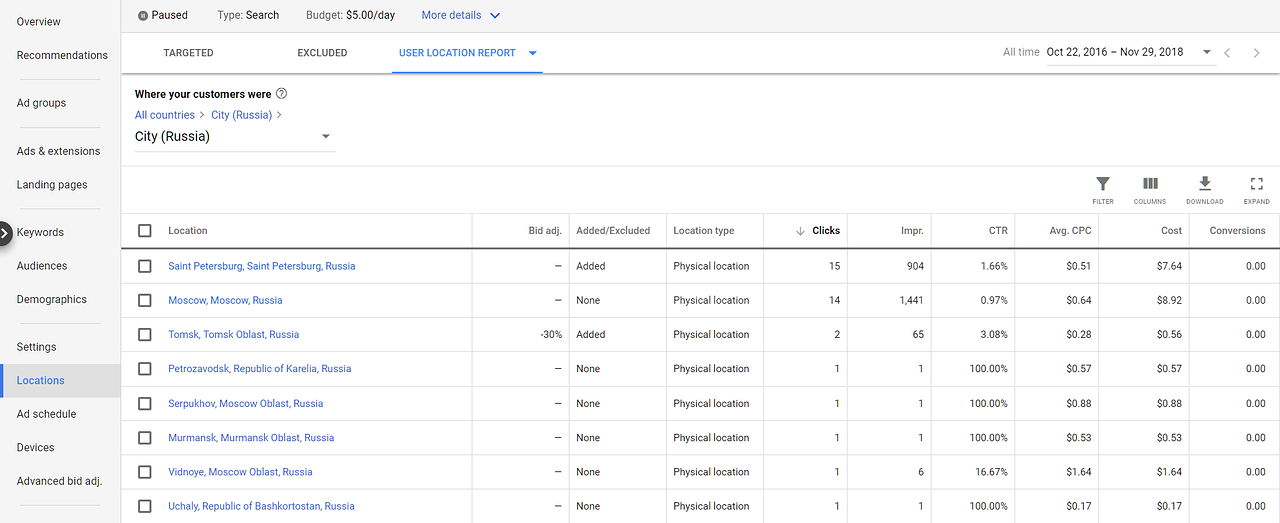 Conclusion
Also, don't forget to check the advanced location options. If you use the option: «Reach people in, or who show interest in, your targeted locations», even if you set only one city, your ads could be shown all over the world if users from any other locations have shown interest in your target location.
If there is no conversion from some cities, then you may need to either change the location options or exclude some locations that aren't performing.
This is how you can measure the performance of your ad campaign based on location data within Google Ads. If you want to learn how to use location targeting to drive sales and reach relevant audience read this blog post.