Hi there! Let's start the day with an up-close look at Gmail ads which are not so common but are still popular and useful. Gmail ads are keeping up the pace with other advertising formats. In comparison to some of them, Gmail ads may seem less competitive. But do realize that you can catch a customer's attention from within their mailbox! More importantly, you can do this without tons of emails. I'm not saying that Gmail ads can compete with email marketing, but you can bolster brand engagement with Gmail ads.
A quick overview:
Gmail ads are shown at the top of the user's mailbox, and they don't look like an ad but as a new unread message. Like other ads, they are marked with an "Ad" tag and expand into email-sized ads with images and videos when clicked.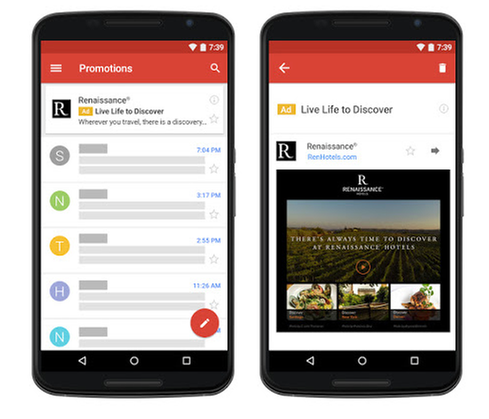 Thus, Gmail ads have two components: the collapsed ad and the expanded ad.
The collapsed ad looks like a new unread message at the top of the user's inbox.

The expanded ad appears after a click on the collapsed ad. It's a full-page ad that looks like a landing page.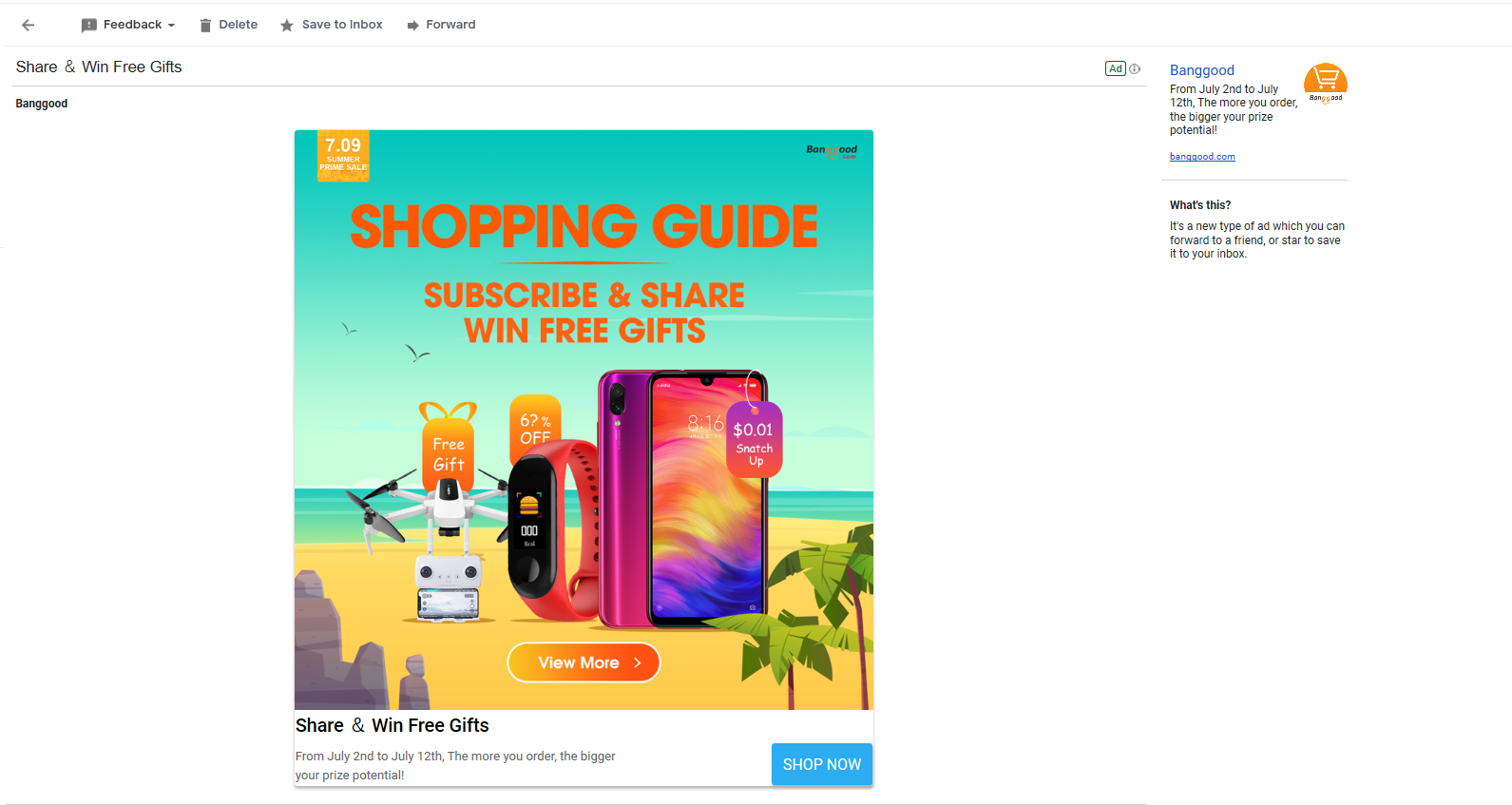 Gmail ads targeting:
There are three different Gmail targeting options:
Customer match audiences. You can show your ads to your customers who have provided their email addresses. They have already expressed an interest in your product, so it's easy to target them. Click here to read how to get started with customer match audiences.

The second way is to use a similar audience targeting based on your customer match audience. This targeting allows you to show your ads to people with the same characteristics as your customers.

You can add the following targeting options: remarketing, in-market audience, affinity audience, keywords, and demographics.
Gmail ads best practices and tips:
Use your previous top performing campaigns and emails
Reuse your display and email campaigns that have already proved successful. What you can take from them:
Email subject lines from campaigns with the best open rate

High-performing images (adopt them to Gmail ad sizes)

Top flight headlines and descriptions
One more important thing is to avoid headlines and descriptions that feel like an ad. It's far more likely that the user will click on the ad that looks like an interesting email.
Include some emojis in the subject line 😉
This tip is basic but useful. Did you know that emojis in subject lines increase open rates by up to 254%?! If you want to make the most of emojis, use those which are related to your subject line content. This approach enables you to achieve greater results. For example, use a cupcake emoji if your campaign is promoting cupcakes.
Design an expanded ad that converts with Gmail ad templates
Just imagine, your collapsed ad caught the user's attention and they clicked on it. Ok, what's next? An expanded ad that converts! A Gmail expanded ad looks like a landing page where you can add a call to action, relevant images, and even short videos. The easiest way to do this is to use Gmail ad templates. They are already mobile-optimized, and you don't need to develop a custom HTML template that might perform poorly.

Google recommends testing out different templates to find out which one performs better.
Track and optimize
If you want to optimize your Gmail campaigns, look through Gmail metrics and review the reports on a regular basis. Try these tools out in your Gmail ad campaigns:
Enable the "Gmail clicks to websites" metric to check if your expanded ads are driving people to your website.

Find out your external Gmail CTR. Divide the "Gmail clicks to websites" metric by "clicks" to get your external Gmail click-through rate. If you see a lot of clicks on the expanded ad, but few to the website, your expanded ad is likely to need some creative touch-ups.

Review the display impression share. If it's low but your performance is high, consider raising your bids to make the most of these impressions.

Use the reach estimates widget to check out how widely your Gmail ads may be shown based on targeting. If the widget estimates your impressions as low, you may want to improve your targeting settings.
Conclusion
In this article, I have tried to cover Gmail ads including what they are, how they work and I described all of Gmail ads best practices, which I hope you find useful.
This ad format can show strong performance and can convert users into customers from within their mailbox. Similar to other ads, their success secret is in careful setting and continuous optimization. Try the tips above and start running your Gmail ads campaigns.