This May we released a Facebook Lead Ads Import Tool which simplifies the process of working with new leads. eLama clients can receive information about new leads to their email or they can work with them within their eLama account: this saves time and effort while working with Facebook lead generation ads.
We received your feedback and added new options. We hope you will love it!
What's new?
Now, you can sort your leads by date! For example, if you want to check how many leads you received last week — just choose the time period!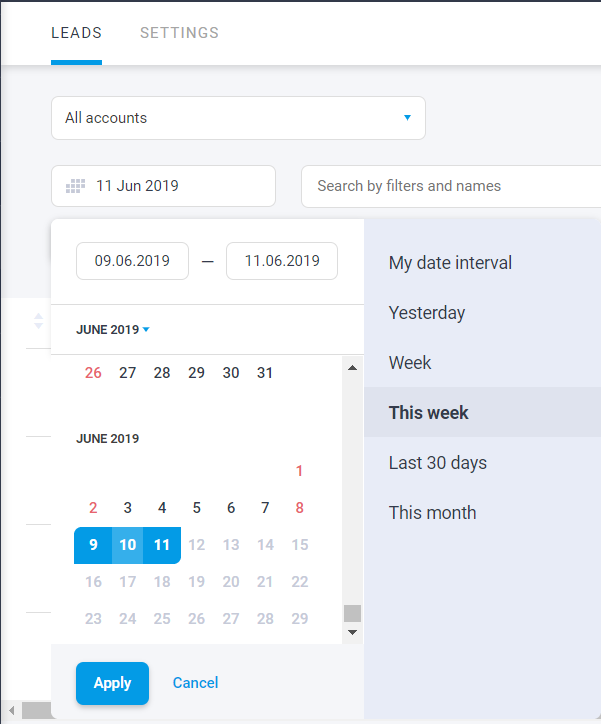 You can sort your leads by account. This option simplifies the work for advertisers who run ads for many clients.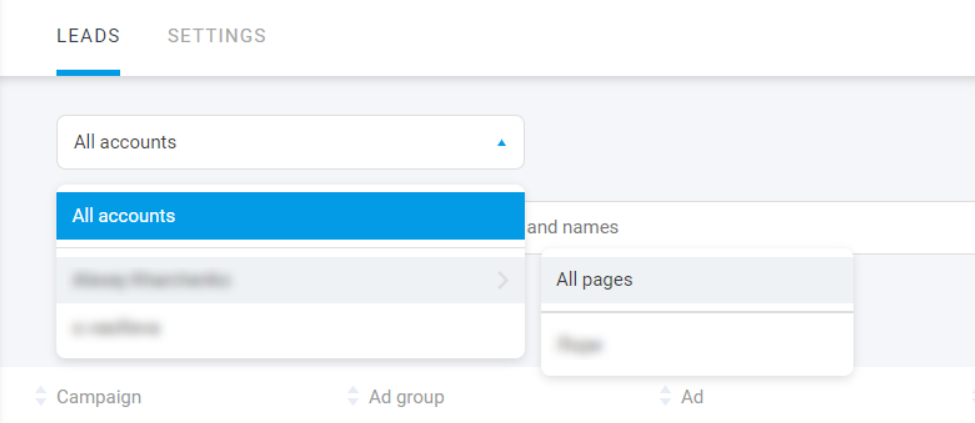 New lead notification settings
We added an opportunity to set a separate email address for each ad account.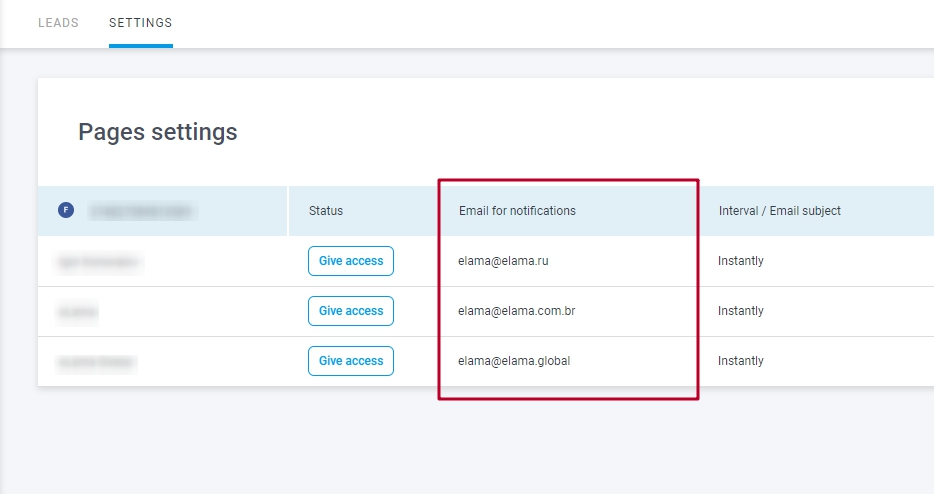 An easier way to connect the business page
Connect or disconnect your business page with eLama in a click!