Originally our platform has only supported US dollar accounts. Many of our clients are using eLama to boost their marketing performance across many European countries. It sometimes makes it inconvenient to use the US dollar while working with the clients within the eurozone.
Now, European marketers, businesses and freelancers can use all eLama Performance Tools and services with euro Google Ads accounts. Notice that accounts created within eLama support USD.
All tools including bid management are now available in European currency.
You can also view your advertising statistics in the euro. You can switch the statics overview between euro and USD currencies and use the one that is the most convenient for you.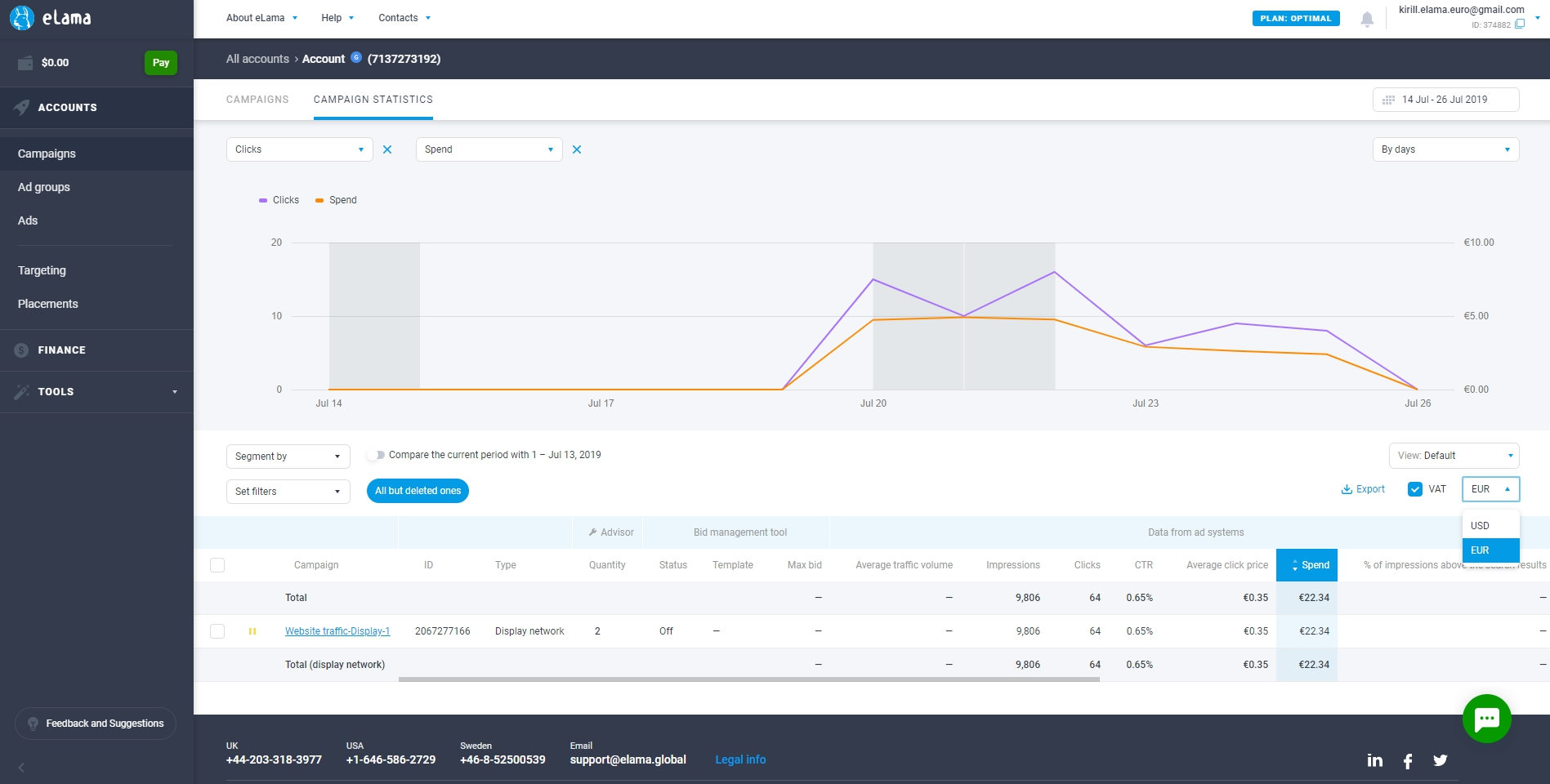 We want to introduce more currencies in the near future, so stay tuned and subscribe to our newsletter.