We're excited to announce the launch of our new monitoring solution— eLama Interactive Dashboards!
Use this tool to bring all your marketing data together in one place so you can track your ad campaign's performance with one-click access to critical metrics.
Why Use eLama Dashboards?
Save your time and money
Keep all your marketing metrics in one place
Customize your dashboards and select the metrics you want to track
Visualize and monitor your KPIs across advertising and analytical platforms
The eLama Dashboards Look Like This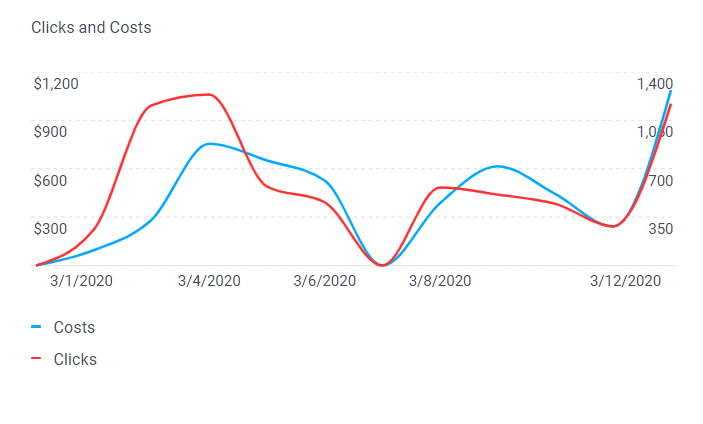 Integrations
The tool can easily integrate the following data sources:
Google Ads
Google Analytics
Facebook Ads
Instagram
Who will benefit:
Interactive dashboards provide you with a comprehensive view of KPIs, budget, spendings, and other relevant issues without involving experts to figure out what's going on.
Track all changes in advertising campaigns in one place. This powerful monitoring solution lets you track all performance issues in a real-time.
If you have already used the tool, please share your feedback with us. It will only take 2 minutes, and your answers will help us make the Dashboards even better for you and other clients.