Do you check the health of your ad campaigns? It's not just a whim, but your responsibility as an advertiser. Of course, it's boring to check every campaign for mistakes. That's why it's more convenient when somebody or something, like our Advisor tool, can do it for you.
The Google Ads and Facebook Ads free checker tool scans and analyzes your campaign and provides you with a list of suggestions on how to optimize the performance of your ads. The Advisor tool is quite popular among advertisers due to its user-friendliness.
Now, let us tell you about the recent Advisor updates .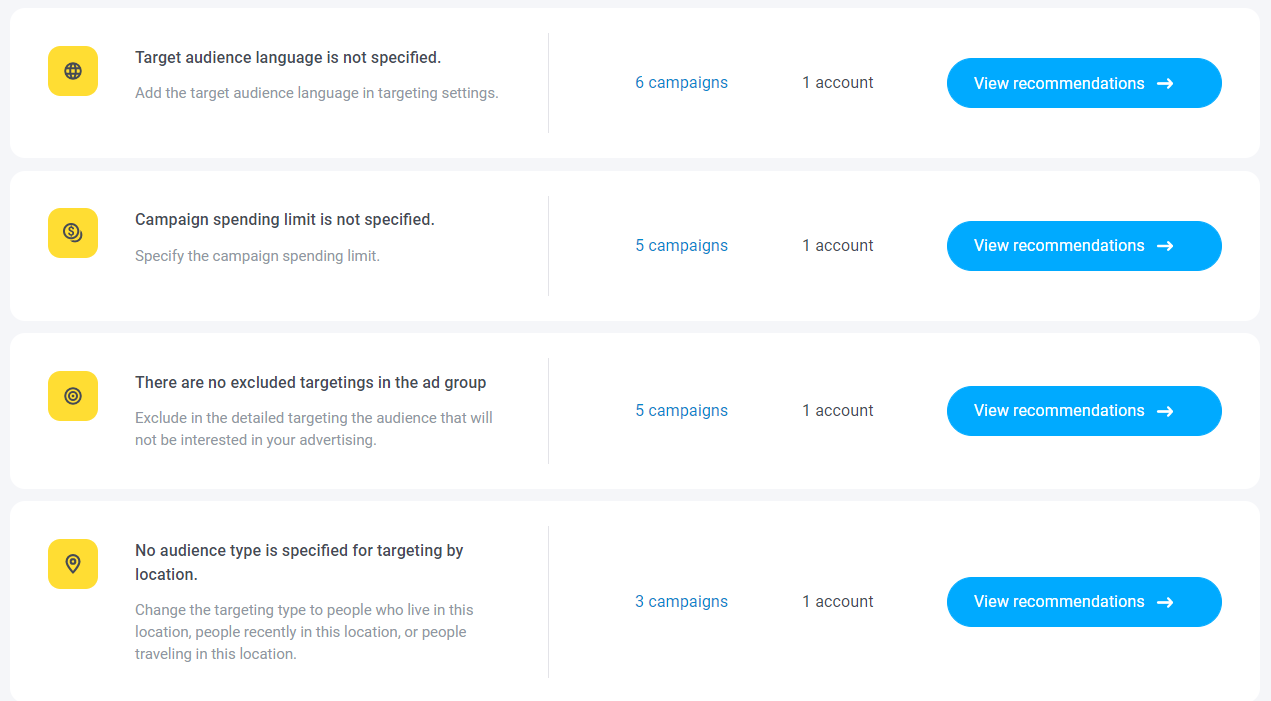 What's New
We are excited to announce the new features of the Advisor tool. Here's what's new:
Relocation of the Advisor from the account level to the page menu on the left
14 new recommendations for Google Ads campaigns
Now the Advisor can identify ads without a phone number, sitelinks, or excluded interests. The tool can also give you advice on how to improve your bidding and budget strategies.
All the recommendations now show up in one place
All the recommendations for both systems, Google and Facebook, are in one spot now — You no longer need to check Google and Facebook Ads separately.

Each recommendation contains a detailed explanation and a list of campaigns with similar errors.
Find out how you can improve your ads.