---
Google Ads team released a bunch of improvements to the Google Ads mobile app. First of all, now all the advertisers can see account and campaign-level optimization scores on the overview screen. This aims to help advertisers see the mot crucial recommendations as fast as possible. Moreover, the Dark mode (see how it looks like on the image below) and new notifications for optimization score changes are available now!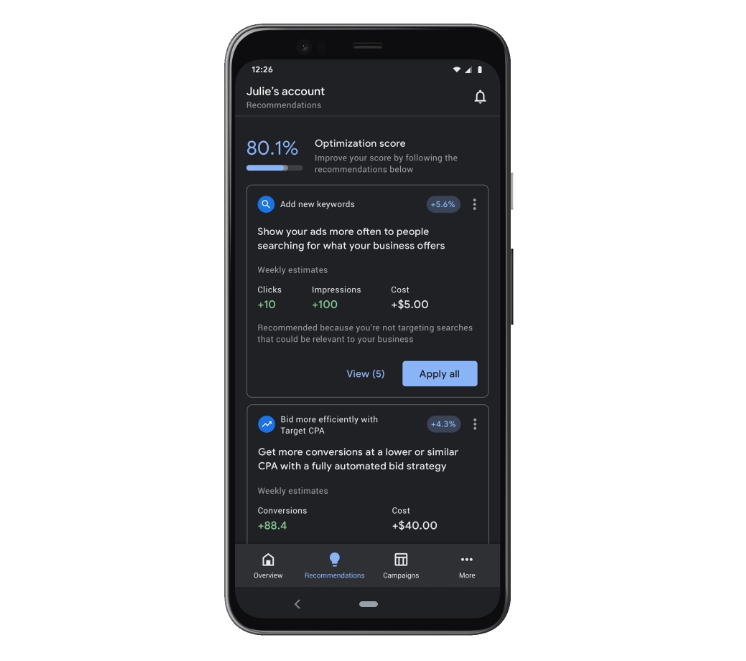 ---
Google Ads team launched Display & Video 360 API v1. Advertisers will get a brand new improved way of interacting with Display & Video 360 resources. This API release includes asynchronous Structured Data File (SDF) download functionality that allows to generate and download large SDFs without losing time on waiting for individual API requests timing out like it previously used to be with DoubleClick Bid Manager API.
What also changed:
New default version logic that "utilizes the default version of the partner or advertiser specified by the user"
New filtering ways
New response format
Display & Video 360 API was created to replace the DoubleClick Bid Manager API, it will be announced soon.
---
Google is going to update ad policies on advertising government services and documents. Now government documents and official services are in the "other restricted businesses" policy which means that Google stops showing such ads.
According to Google, this policy considers "documents and/or services that can be obtained directly from a government or a delegated provider" such as:
Passports or other IDs
Driving licenses
Travel documents like visa
Marriage certificates and so on.
---
Google Ads team introduced a new simple way of resubmissions and appeals to ad policy issues. The new feature allows advertisers to resubmit the ad right after the issues have been fixed. Moreover, advertisers can also appeal to the policy decision directly in Google Ads.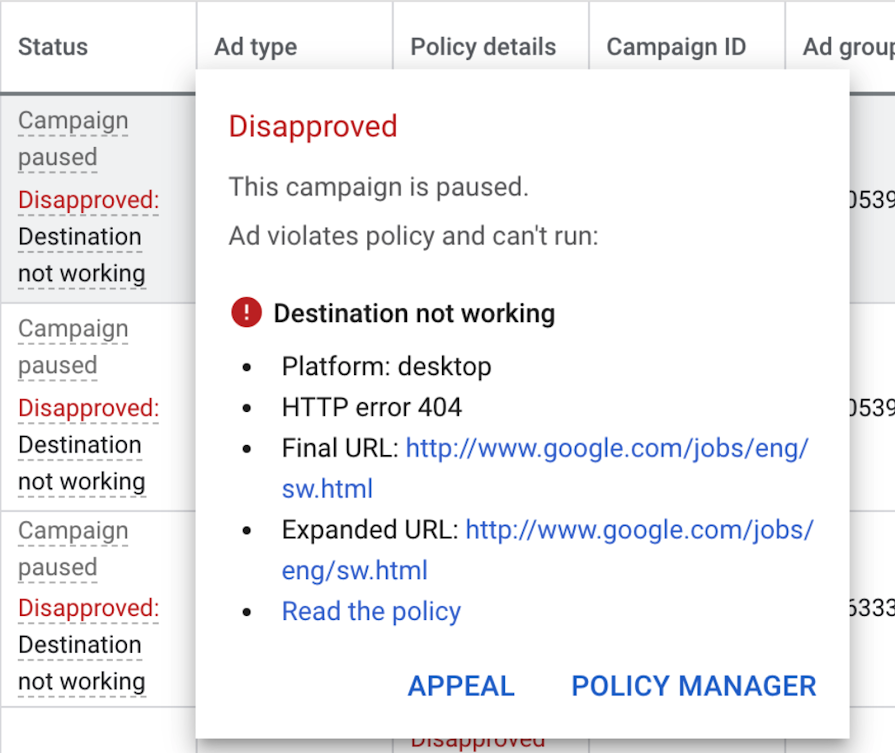 To do this, you need to hover over an ad and find the "appeal" link. More, you will have an opportunity to track your appeal's status in Policy Manager.
---
Facebook introduces a brand new "Experiments" section in Facebook Ads Manager. Advertisers will be able to find all the experiments done in this account and all the results for these experiments in one place.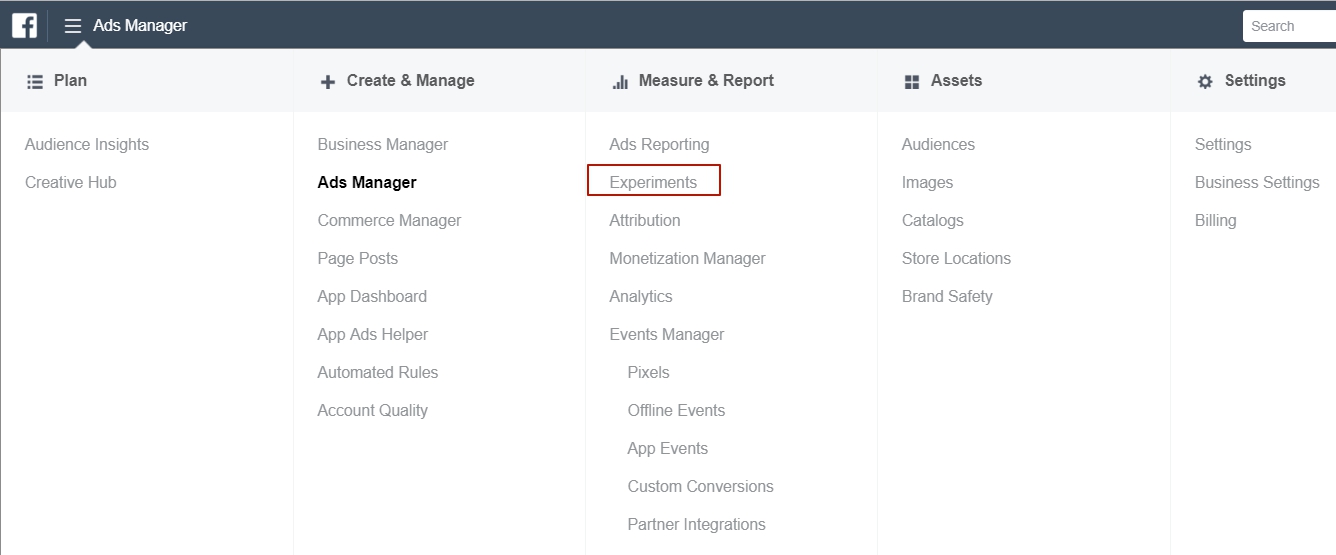 What test are available inside:
A/B test
Holdout test
Brand survey
Campaign Budget Optimization Test.
---
The most positive news about COVID-19 in terms of digital advertising are coming from Google – the company decided to subsidize $340 million to small and medium-size business owners until the end of the year 2020.
SMBs who have been active advertisers since the beginning of 2019 will see a credit notification appear in their Google Ads account in the coming months. This is part of a larger commitment from Google to support SMBs, health organizations and governments, and health workers on the frontline of this global pandemic.

Google Team
This is a huge step made by Google that aims to support SMB owners and to stabilize the current market situation.
---
The Facebook team tightens control over advertising during the world COVID-19 pandemic. First of all, Facebook will give the WHO (World Health Organization) "as many free ads as they need for their coronavirus response along with other in-kind support". Secondly, any other ads about COVID-19 will be blocked immediately.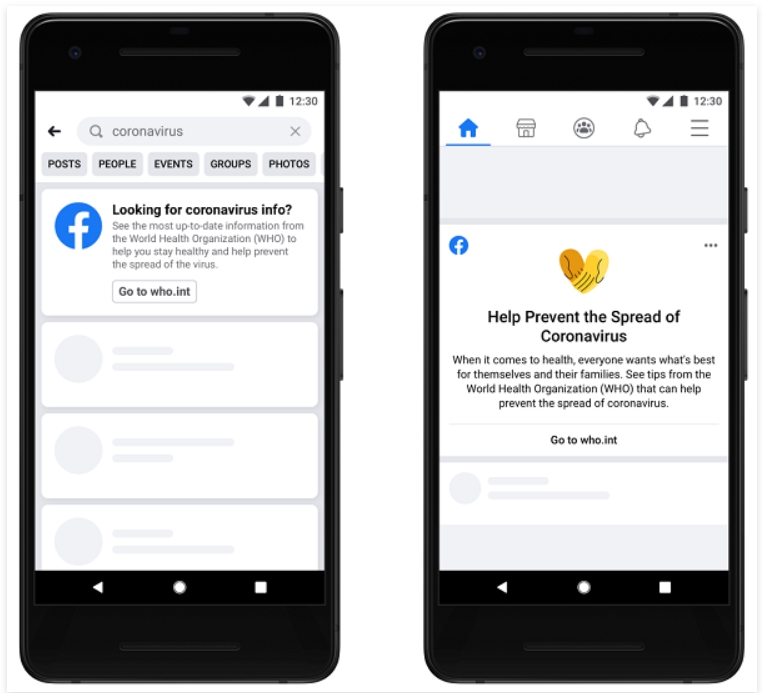 The ad will be blocked if it has something about the prevention and treatment of coronavirus. There's still no effective way of treatment, so any other ad that has information about COVID-19 treatment isn't relevant.
We're also blocking people from running ads that try to exploit the situation -- for example, claiming that their product can cure the disease.

Mark Zuckerberg
---
Facebook has new advertising restrictions regarding goods and services that deal with the new COVID-19 infection. Now you can't advertise the following things:
Any type of hand sanitizers
disinfecting wipes
COVID-19 tests for kids.
These steps aim to reduce the number of unscrupulous ads by advertisers who consider the current situation as an awesome occasion to earn money playing on people's fear.
---
Google started banning face masks ads during the COVID-19 pandemic. Search Engine Land declares that this ban will affect even that advertisers who "have had long-running campaigns promoting "dust masks," for example". Advertisers will see a special message "This candidate is not permitted to show ads in your targeted location".

---
Facebook decided to invest $100 million to local news organizations that cover the situation with COVID-19 pandemic. The money will be divided into two streams:
...$25 million in emergency grant funding for local news through the Facebook Journalism Project, and $75 million in additional marketing spend to move money over to news organizations around the world.

Facebook Team
Such funding helps journalists to cover important stories about the new COVID-10 infection and keep more people aware of the current world situation.