Google has confirmed with Search Engine Land it is testing user comments in the search results dedicated to TV shows. Previously this feature was offered to users who searched for different types of sports events. Now, this feature is available for TV shows too.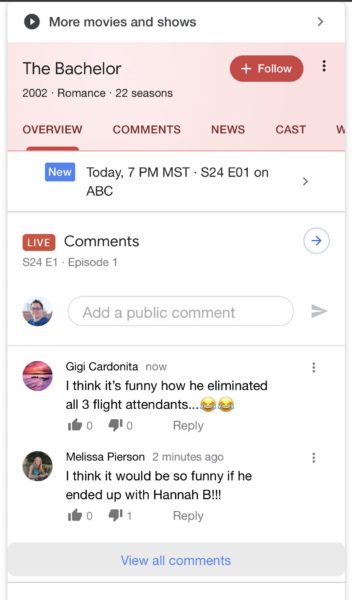 ---
Google offered searchers a new way of searching for goods! This feature is called "Popular Products" and it aims to improve users' experience and help them to find the best possible solution. To try it, search for any kind of shoes, clothes or accessories and you'll see a news section. Google collects popular products from shops all across the web and combines them in a "Popular Product" listing that can be easily filtered.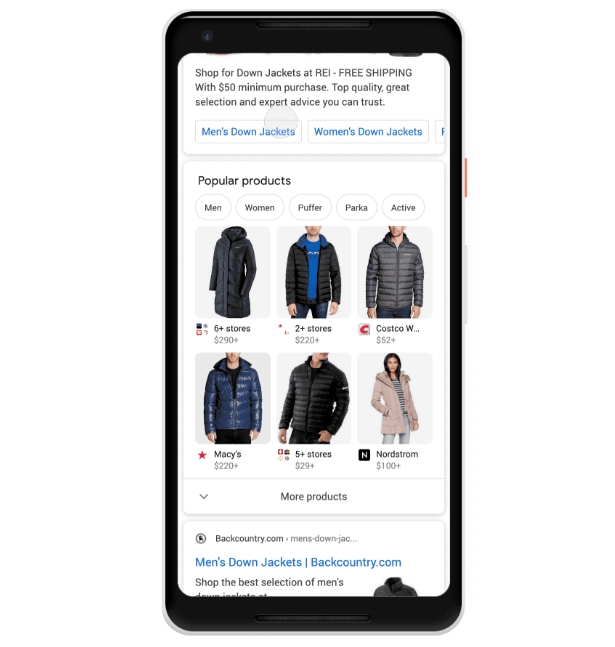 In case if you already know the exact product you wanna buy, the new feature can give you an overview of stores that sell it. Thus, you'll be able to compare the price, read all the reviews and choose the option that suits the most! Important: this feature can only be accessed on mobile.
---
Google Dataset Search is out of beta! Moreover, Google released several new features based on the feedback the company received from the early adopters. For example, users can now filter the results based on what type of dataset they need (for example, images or tables), what remuneration does the data owner want, etc. Dataset Search can now be reached from mobile, which is also a huge plus.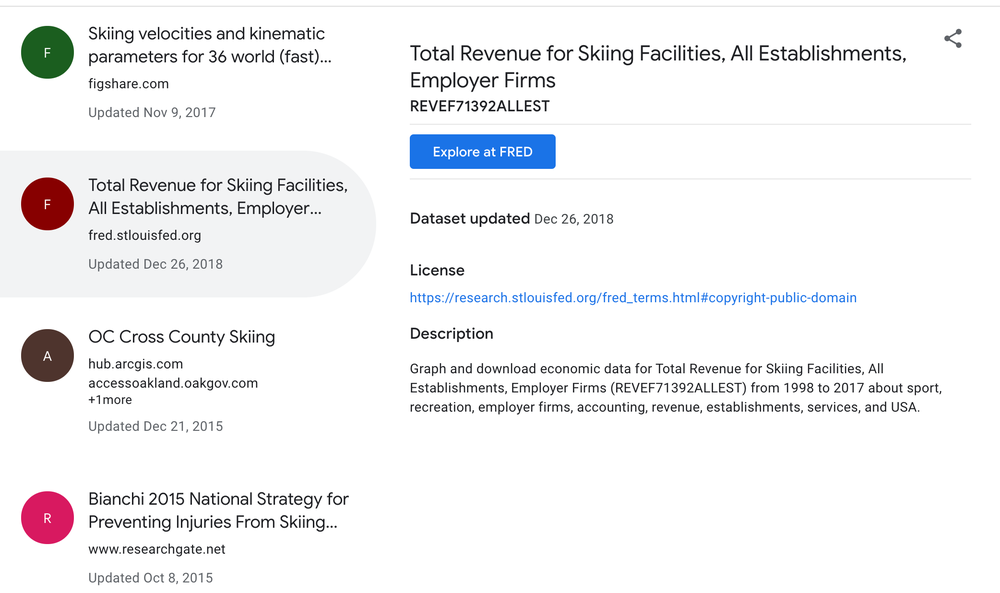 Dataset Search is out of beta, but we will continue to improve the product, whether or not it has the "beta" next to it.

Google Team
---
Google announced major changes in Google Flights. According to Search Engine Land's insights, Google is going to stop charging partners for referral links. Starting this month, flights will be ranked according to their relevance, price or convenience for potential buyers.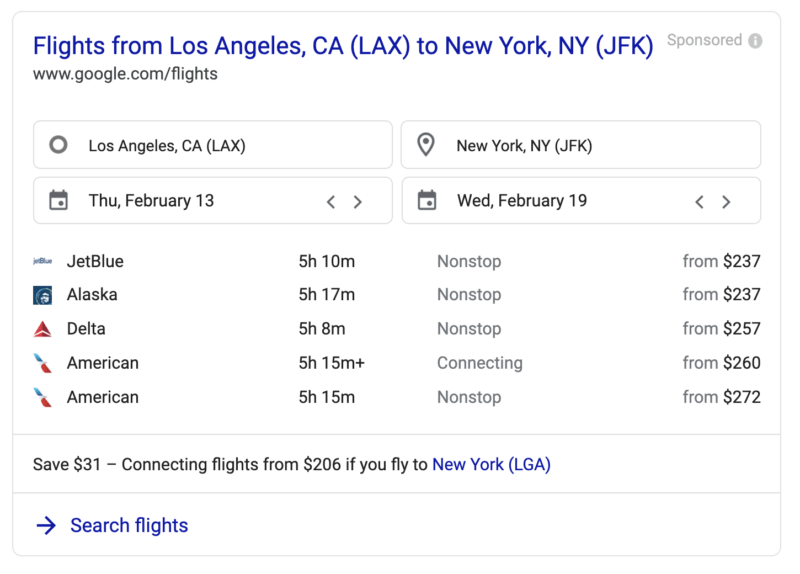 As a result, Google will get rid of "Ads" and "Sponsored" labels in Flights search results. Experts assume that Google is planning to become the most influential service with the best tools available on the market.
---
On January 22nd, Google rolled out some changes to Collections in Search. As you may know, the Collections feature helps you to organize your search and keep in mind the most relevant search results that you can possibly get back on later.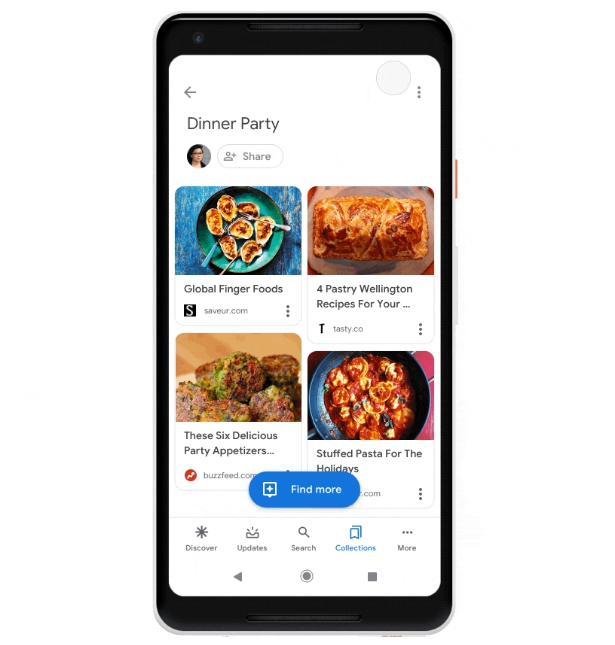 Mona Vajolahi, Product Manager of Google Search, announced new features - Suggested Collections and collaboration capabilities. Now if you already have a Collection, Google offers you to find more related items or topics based on what you've saved.
The collaboration feature simply allows you to share your collection with others and enrich someone's else collection.
---
In its newsroom, the Facebook team announced new features for political ads. In a nutshell - users will be able to see fewer political and social issue ads. According to the original text, there is a high demand for such a tool from the users' side. This tool will be initially released for the USA this summer.
---
Twitter officially launched the Promoted Test Spotlight ad unit. It allows advertisers to place themselves at the top section of the Explore tab which is considered to an awesome solution for brand awareness campaigns. In a nutshell, this takeover placement combines the power of video ads with the premium status of Explore tap placement.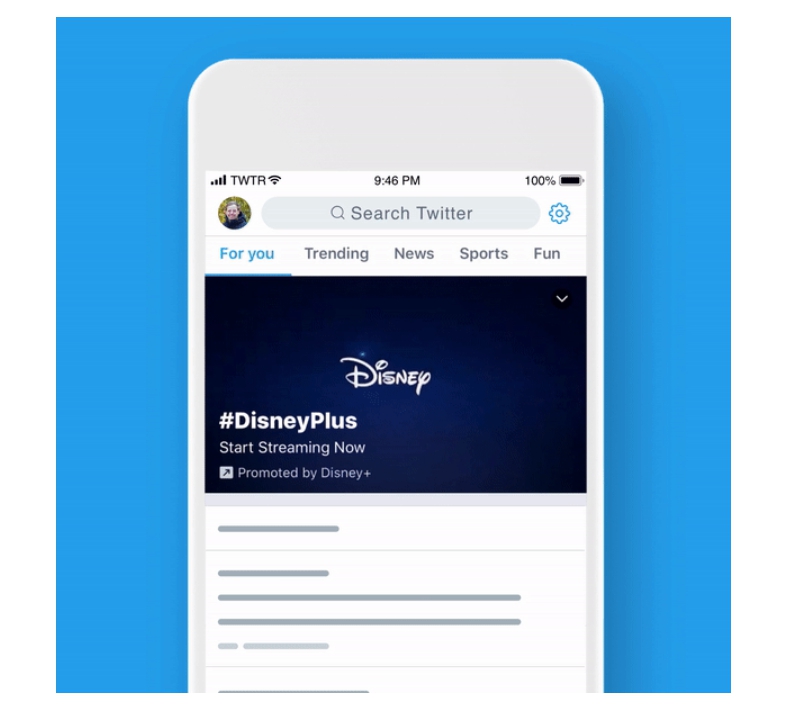 Promoted Trend Spotlight supports GIFs and 6-second videos. The ad will appear in the Explore tab twice per day for a single user.
---
Twitter confirmed that it is removing the Audience Insights until the end of January 2020. Initially, Audience Insights was developed in order to give users more data on profile followers. Twitter hasn't provided any further information about what will this feature be replaced with.
---
Twitter released a new feature in direct messages - Emoji Reactions for Direct Messages. It allows users to respond to the received message in a fast and emotional way. To do so, just hover over the message, click the reaction button and choose emoji that suits the most.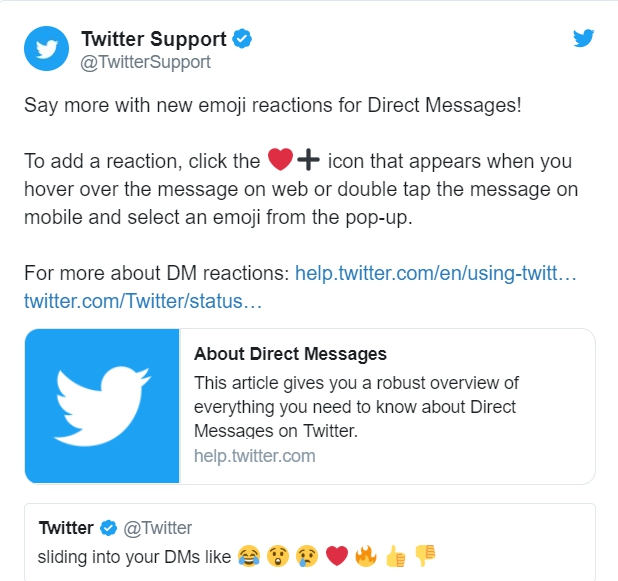 ---
According to the Wall Street Journal, Facebook decided to back off on selling ads in WhatsApp. The piece of code that contained ad-selling capabilities was deleted from WhatsApp's code. Looks like Facebook doesn't consider WhatsApp as an advertising revenue-generating channel.
---
TikTok is about to sign an agreement with Merlin (an agency that represents a huge number of independent music labels). This is a big step for ByteDance: TikTok is mostly oriented to musical content. TechCrunch says that TikTok is about to sign similar agreements with Sony Music, Warner Music and Universal Music. None of them are officially announced now, but TechCrunch experts expect them to be in the nearest future.