Detailed targeting is a Facebook targeting option that's used to narrow down your target audience.
It allows advertisers to refine the group of people Facebook shows your ads to. You can use information such as additional demographics, interests, and behaviors to build an audience.
This is the personalized approach to audience creation that Facebook is known for.
In this article, we'll explain how to set up detailed targeting and provide you with 10 examples of using detailed targeting options on Facebook.
How detailed targeting works for Facebook Ads
Here are the characteristics you can use to create an audience:
Demographics like age, gender, and location
Audience interests
Audience behavior
Other categories, like Gmail users, Apple email users, etc.

Detailed targeting is available in the "Audience" section when creating an ad group: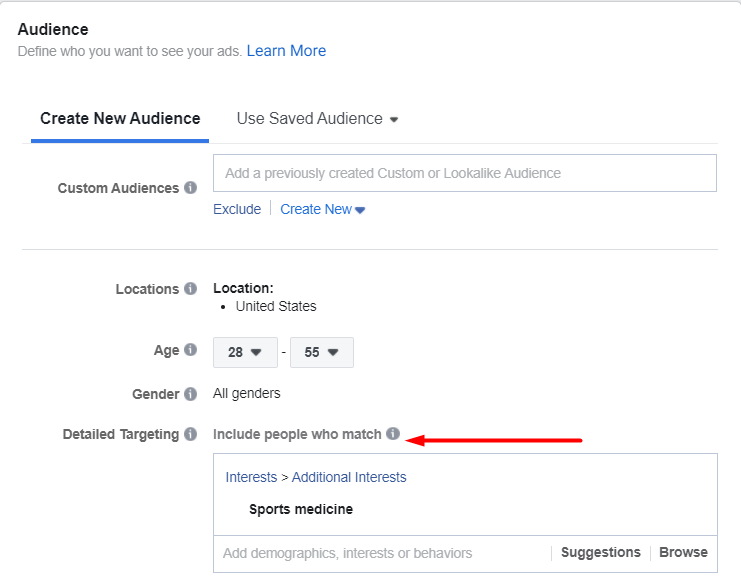 To start working with detailed targeting, click the "Browse" button: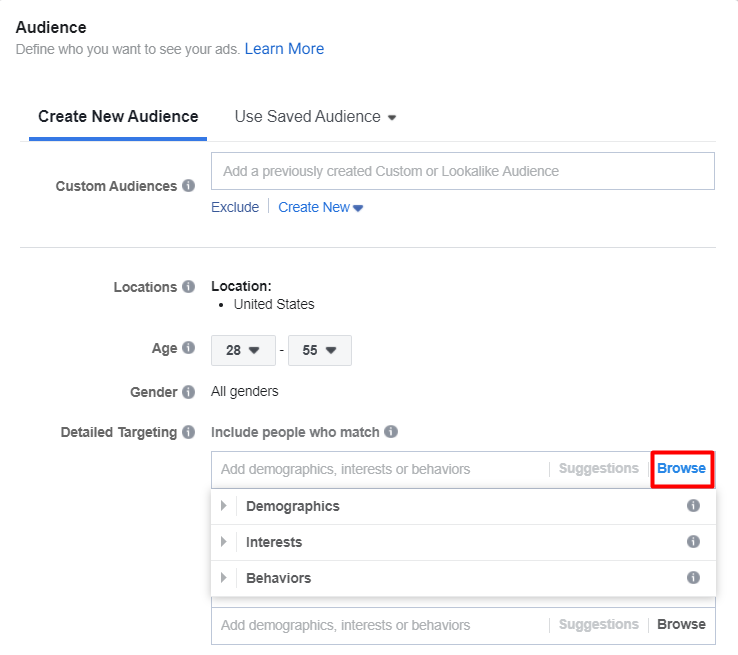 If you are missing ready-made options, then start typing a key phrase into the search bar and see what Facebook will offer you. It should look something like this: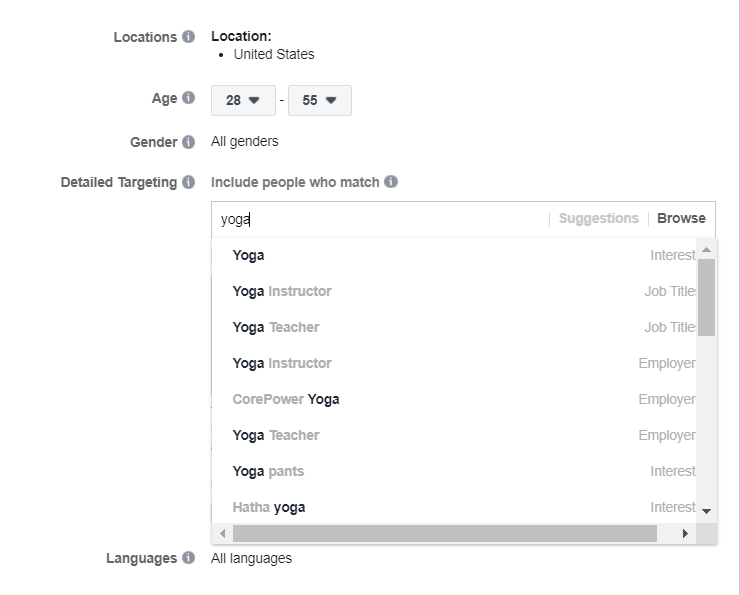 Detailed targeting allows you to select the audience that's going to see your ads and exclude people to whom you do not want to show ads.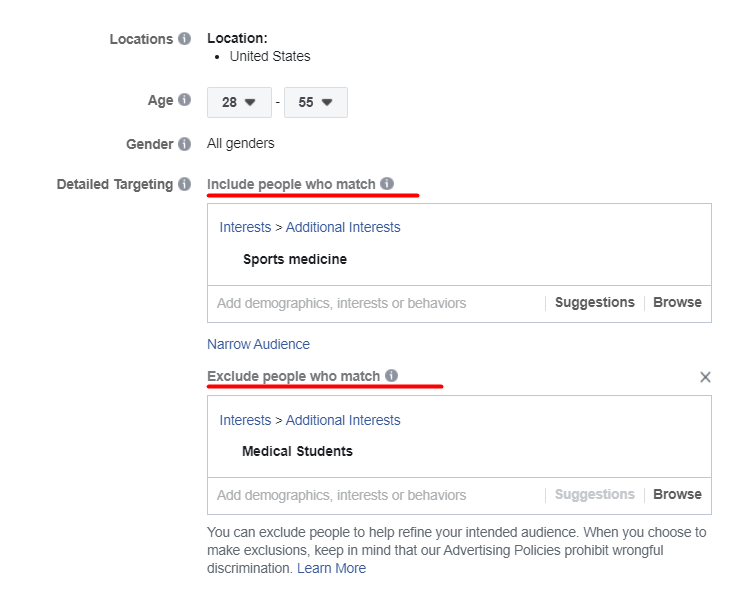 10 examples of using detailed targeting options on Facebook
1. Particular schools and universities
You can show ads to students from particular universities. It is especially relevant for owners of nearby cafes as well as shops selling souvenirs, clothing, etc. with campus symbols and other college paraphernalia.
«Demographics» → «Education» → «Schools»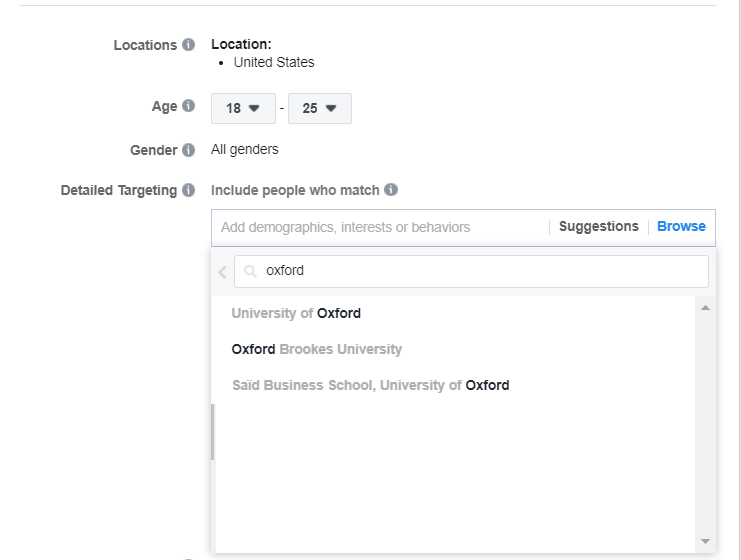 2. Undergrad Years
Here you can target your audience by the year they graduated. If you want to catch the attention of recent college graduates and offer them your master's degree program (for example), select this targeting option.
Demographics → Education → Undergrad Years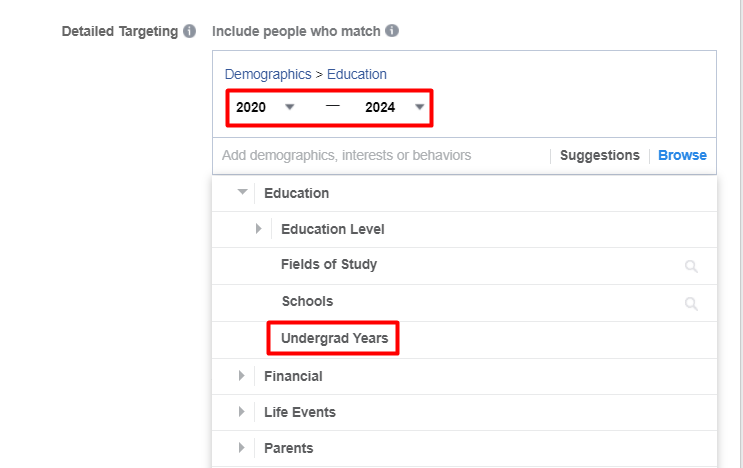 3. Recently moved
For example, you can offer household goods, furniture to those who have recently moved to a new city.
Demographics → Life events → Recently moved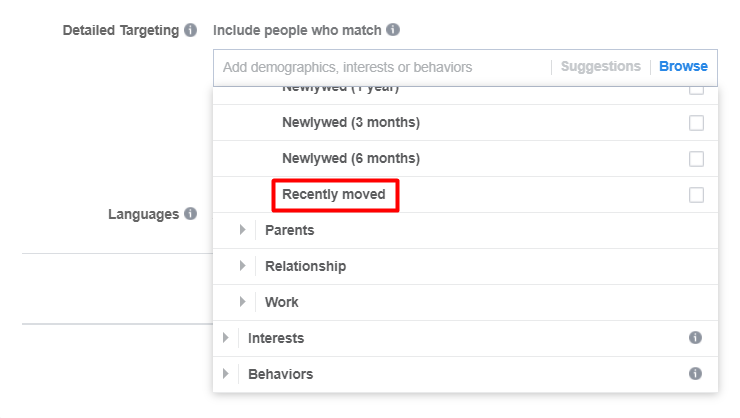 4. Work industries
You can also target people from a particular work industry to offer them your products or services.
Demographics → Work → Industries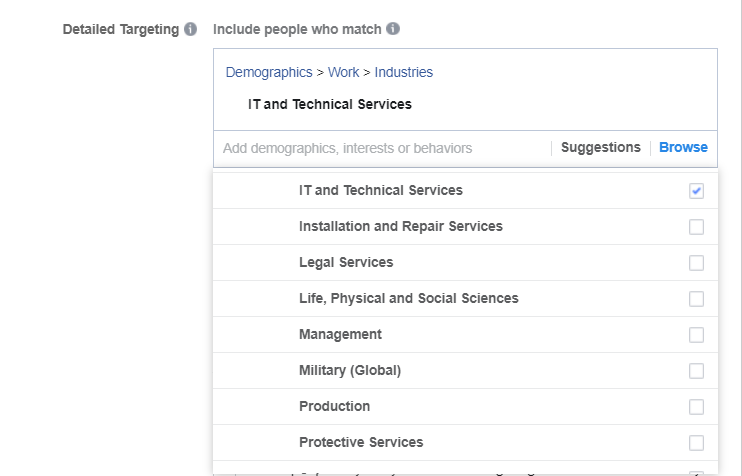 5. New parents
Do you sell newborn clothing, children's room furniture, or other similar goods? You should try this targeting option!
Demographics → Parents → All Parents → New parents (0-12 months)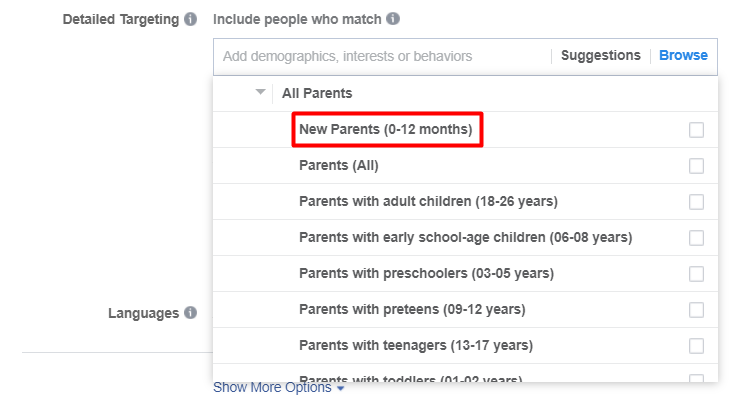 6. Yoga
This is the perfect targeting option for advertisers who promote yoga courses, accessories, or related exercise gear.
Interests → Fitness and Wellness → Yoga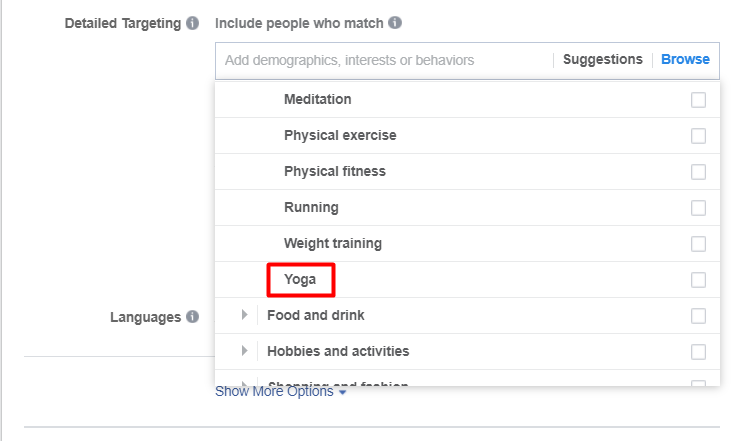 7. Friends of men/women with a birthday
Whether you are organizing parties, baking custom cakes, or running your own gift shop, you can target people who will soon have to celebrate a friend's birthday.
Demographics → Life events → Friends of → Friends of women with a birthday in 0-7 days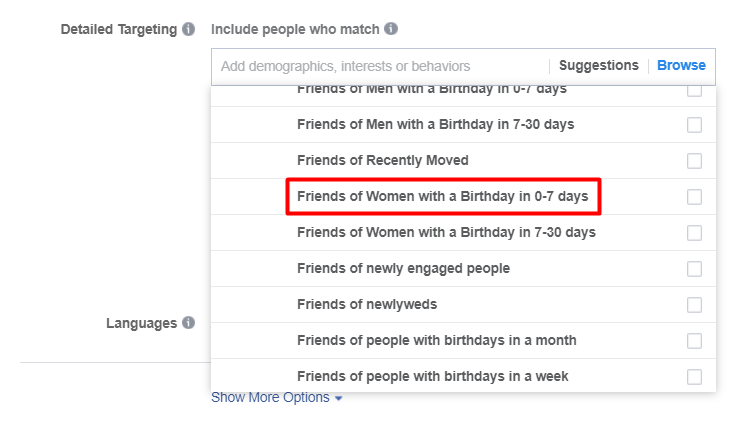 8. Small business owners
If you want to promote SMM services or are looking for potential customers to buy software or tools for small businesses, Facebook has a separate category of ads for you.
Behavior → Digital activities → Small business owners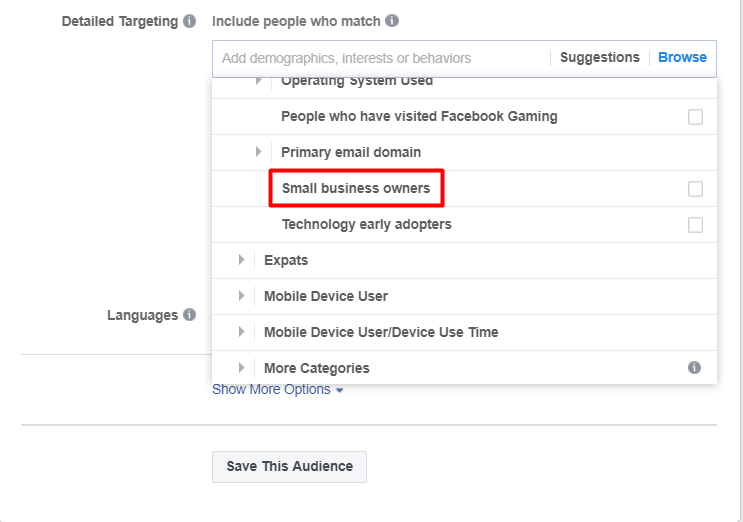 9. Relationship Status
Target people by their relationship status. For example, you promote a dating app, and want to avoid wasting money, use this demographic to ensure that only single people see your ad.
Demographics → Relationship → Relationship status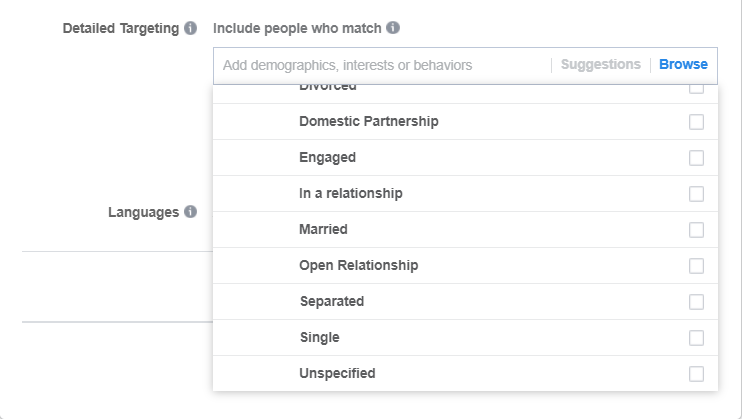 10. Frequent travelers
Use this targeting to sell tickets, hotels, vacation rentals, tours, and excursions, etc., to frequent travelers. If you work in the travel industry, then you know exactly what to offer this audience.
Behavior → Travel → Frequent travelers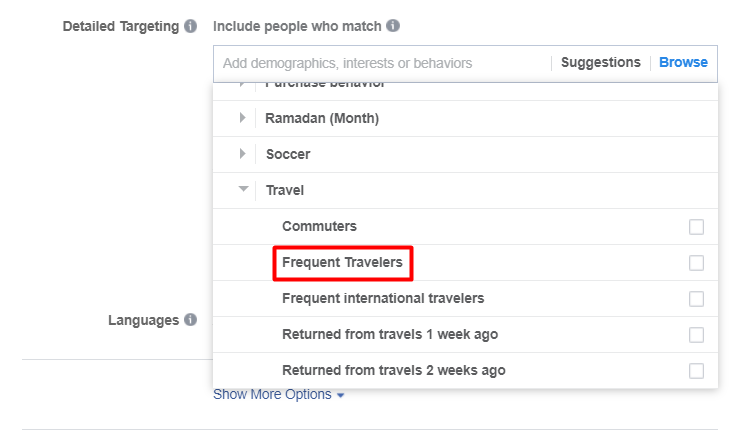 Of course, this is far from a complete list. We have described only 10 possible examples of using detailed targeting. Knowing the behaviors, interests, and demographic characteristics of your audience can help you find and target new customers on Facebook.