Start attracting more clients while spending less money on search marketing campaigns
Boost your advertising performance, drive more traffic to your website, optimize your marketing spend and receive thorough and holistic reports with eLama. Your whole online marketing made smart, easy and comprehensive.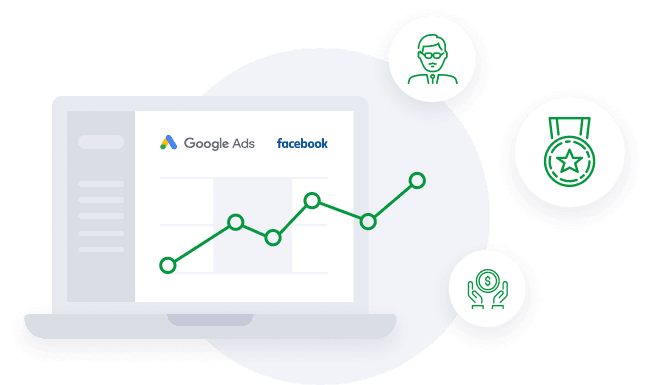 Find new clients
Optimized ads bring more traffic to your website. Don't miss the opportunity to convert search users into customers. Outplay your competitors and help potential clients find your business online.
Optimize your advertising spend and gain more profit
Use our Performance Tools to start saving time and money on operational tasks. The program will automatically change bid prices depending on your chosen bidding strategy. You will automatically maintain your targeted position on search engine result pages.
Top of the line guidance and support
Our professional Customer Support Team will guide you through the process of campaign set up, optimization and management. We are a Google Premier Partner, which means we can provide you with the best Google Ads guidance. Knowledge drives business. Join our webinars, read our blogs and find new ways to grow your company.